I just stepped out of Bill Richardson's session at the PMI GC, called "The Power of Promise:What Every Project Manager Need to Know About Personal Branding". It was a great session because it was less about "why you should do it" and more about "how".
He began by describing what your personal brand looks like and walking you through each component. Here are the five things you need to know about your personal brand. For the sake of brevity I'm just listing the elements out here, but if you take a moment to think about each one - I think you'll get a lot out of it.
1. It all begins with a unique promise of value. What do you bring to the world that no one else does?
2. There are 3 aspects of your brand:
Capability (Mindset, skill set and tool set)
Character (beleifs, traits and values)
Commitment (learning, mastery, and growth)
3. These imply questions that you should understand the answers to:
What are you known for?
What do you stand for?
What are you capable of?
The answers here can be positive or negative, but you should know what they are.
4. These then map to your Conviction, Potential, and Reputation. These are the outer layer that people see most.
5. Your brand is a promise of value and it's an asset [that you must care for and cultivate].
So what do you do with that?
You begin by writing down your Brand Profile, which looks like this:
Vision
Mission
Needs
Values
Interests and passion
Strengths
Personality attributes
Goals
Unique Promise of value
Brand Statement
Then You Grow Your Brand
- Focus narrow and deep (making yourself more "special")
- No failure, just feedback (view your experiences this way)
And Protect Your Brand
- Confront Reality
- know Your KPIs
- Adapt or Die
Finally Promote Your Brand
- Share What You Know
- Pay Attention to What People Value and Need
- Express Yourself
- Deliver Change that Works
He closed the session with a really great statement, "People don't care how much you know until they know how much you care." So once you've established a brand and are passionate about it - let people know how much you care and they will too.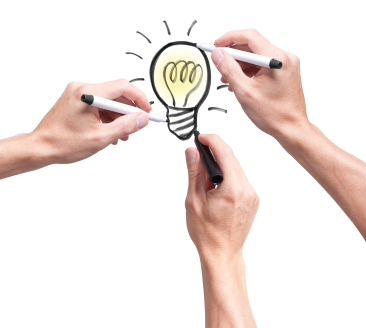 I always say that if I can get one \good point out of a hour long conference session, it was worth going. I'm at the PMI Global Congress in New Orleans this morning. About 15 minutes late, I popped into the Agile UNConference session and was immediately asked to facilitate a breakout on "Tools and Techniques for Communication in an Agile Environment." I held rapid-fire 10-minute sessions with three groups and talked about a lot of things that you might expect.
Part of each discussion was about software and I wanted to share two high-value points with you on which there was universal agreement. The first is about starting well. The second is about delivering status in a high-trust way.
The WAY you train the team on the software makes all of the difference
There is only one effective way to train people on tools. It's using the tool, methods, and actual project data all at the same time (in a training environment where you can check understanding – not just on the job). The folks who were anti-tool in these groups admitted they hadn't done it that way. Those who did seemed to be universally successful.
So if you do this, you'll know in intimate detail how the software, relates to the work you are actually trying to get done. If you have that level of understanding of what's going on, then the next point makes a lot of sense…
Use the software to communicate with executives (don't add another layer)
Use the actual Agile Software or Project Room Board (if there's no software) to present to senior management. It's what is really going on, versus yet another interpretation of what's going on. This not only creates a window into the actual work that inspires trust from management, but also eliminates additional documentation (status reporting) to a large degree.
Have you found these to be true as well? Please share any experiences you might have...
Happy October & thank you again for being Members of the ProjectManagement.com community!
Download these quick before they're back in the PREMIUM library! These are all examples of premium content available 24/7 to our Premium Members. However, they are free to every registered member through Friday, October 18th. We hope these make your life a bit easier – helping us fulfill our mission of making YOU more successful. If you are not already a Premium Plus member but would like to be, Premium Plus membership is available at a $50 discount using the code "KEEP50".
The following premium templates are available to all ProjectManagement.com members until 10/18. We hope you find them useful.

Sample Project Charter (NEW THIS MONTH!)
PREMIUM DELIVERABLE
This is one of several Project Charter templates available on the site.
So you're starting your project...have you considered your communication strategy? What about project structure and steering committee/stakeholder commitments? These considerations--along with a more detailed RACI/RASCI approach to roles and responsibilities--infuse our newest sample Project Charter with even more for you to think about.

Cause and Effect Analysis (NEW THIS MONTH!)
PREMIUM DELIVERABLE
Defining a solution to a problem without conducting a cause/effect analysis is like shooting an arrow without aiming. By utilizing this presentation, you are ensuring that the solution you define will hit the mark by getting to the root cause of problems and understanding their impacts.

External Risk Checklist (NEW THIS MONTH!)
PREMIUM DELIVERABLE
When an organization undertakes a major initiative, there is potential for many different factors to influence the project. This checklist identifies categories of risk that exist external to the organization that may impact its ability to successfully deliver the project.

Business Case
PREMIUM DELIVERABLE
Mission-critical projects need to be well-justified, with clear goals that can be referenced throughout the life of the project. This business case template offers an excellent approach to goal-setting and a way to communicate those goals effectively.

Business Case Planning Checklist
PREMIUM DELIVERABLE
Formulating a business case and proposing your project to senior management for buy-in can be tricky. Don't dive right in and start writing. Begin with a solid checklist of guidelines to ensure a business case that's more than buzzword hype.

Business Case Development Project Plan
PREMIUM DELIVERABLE
Getting off the ground starts with a business case. This project plan is the first giant step you'll need to move forward with your proposed project.

Are You an Effective Project Manager? (a quick self assessment)
PREMIUM DELIVERABLE
How effectively do you manage your projects? Regardless of your score, this 50-point self-assessment will help you identify very practical areas to focus on and improve the skills you have.

Meetings Checklist
PREMIUM DELIVERABLE
If you're working on a project, you're going to hold meetings. Use this checklist to help you keep yourself and everyone else focused on the business at hand.

Project Health Check
PREMIUM DELIVERABLE
This checklist is designed to assist in the identification of areas where projects are strong or weak in project management. Ideally, the health check should be carried out at regular intervals, especially at major decision points to ensure no loss of expertise and progress in addressing areas of weakness.

Open Issues List
PREMIUM DELIVERABLE
Good project management requires good record keeping. Track the status of all issues that arise and require resolution.

Project Closure Checklist
PREMIUM DELIVERABLE
This handy checklist provides a fast summary of those project management items that need to be completed by the project manager before the project can close.

Project Lifecycle Map
PREMIUM DELIVERABLE
This document gives you a view of a standard project lifecycle from a high level. This may be useful in the initial planning of a project. It compares such forecasting elements as resource usage, probability for success and allocation of key planning activities across the stages.

Project Post-Mortem
PREMIUM DELIVERABLE
This template is an excellent way to wrap up your project. It includes: post-mortem roles and responsibilities, a sample agenda, report outline and a written questionnaire outline.
Situation: Your team is getting pulled in too many different directions.
We often say that knowing the right questions to ask can be even more important than "knowing" what to do. For that reason, in Project Headway, each task level activity includes a section called "Questions that you ask of yourself and others". The section below lists out the questions we currently include in Resolving Resource Conflicts. What would you add or remove from this list?

Questions to ask of yourself and others
Is the conflict:o Internal within the project?
Between your project and another project?
External of the project?
Who are the parties involved in the conflict?
What is the root cause of the problem?
What are the perceptions of the various parties?
How can the problem be solved to everyone's satisfaction?
Is this a problem that you can solve or does it need to be escalated to the level of the project manager?
Are there larger political or organization issues at play that are driving the conflict?
Task Description
Settle conflicting resource assignments and allocations within the project team and across external projects. Ensure that the project's interests are protected so that the project may be executed as planned. This activity may arise at any time during the project.

Settle intra-team resource conflicts internally. Settle inter-team resource conflicts across external projects with the project sponsor and other development coordination organizations that exist within the enterprise. Projects may be related in several ways, through task dependency links or through the sharing of common resources. Consequently, events outside of the control of the project manager may affect the project, causing unexpected delays. Monitor these inter-project relationships carefully to ensure that the use of shared resources adheres to agreed upon allocations.


Tips and Tricks

Like in life, there will be conflict, particularly if you work in a functional organization where you don't have direct control over the project staff. In that event, consider some of the following:
Barter. There may be an opportunity to barter or 'horse-trade' with other projects or departments to ensure you get the resources you need when you need them. Other organizations may need something that you have or can facilitate getting. There may be an opportunity to share or assist each other, whether now or going forward.
Consider escalation. In some cases, you may have to escalate resourcing conflicts to the sponsor. Part of the role of the sponsor is to ensure that your project receives adequate funding, schedule and resources. If you are not getting what you need, you many want to call in the sponsor to help.
Situation: You could use a laugh
You might not want to send the following cards to people you work with, but they're still funny. Others your team members might want to send to you.. (If you'd actually like to send one, just click on it.)