Being open and honest is always the best way to go with project-related transaction. However there are many many times when you, your team, or stakeholders might be speaking in code rather than just saying what they mean.
I've listed a few of those coded messages below.
Code: "We don't have the budget for that."
Reality: "I don't think that's worth exploring."
Code: "We tried that already." (maybe 5, 10, 20 years ago)
Reality: "I don't think that will work."
Code: "[Our Competitor] already does that well."
Reality: "We can't ever match or beat [our competitor's offering]."
Code: "This is going to cannabilize [our existing product]."
Reality: "My job or my friend's job might change or go away."
Code: "Sometimes no just means NO."
Reality: "You are not worth explaining this to."
Are there others that you know of?
According to the recently released 2014 PMI Pulse of the Profession report, only 63% of projects have active sponsors. However, Active Project Sponsorship was again listed as the TOP DRIVER for project success.
Just in case you are having some issues (or just want to tune things up), here are a few resources on the site that could help:
Peter Taylor's blog post "The Campaign for Real Sponsors", gives you a list of job responsibilities for Project Sponsors. You can easily use this list to do a quick gap analysis, then politely suggest changes to your Sponsor.
If you want to dive a little deeper, our Sponsor & Change Agent Toolkit gives you a number of awesome resources to help transform your Sponsor into a Change Agent. That helps you AND could help further their career. Bringing them this toolkit might score you some serious brownie points!
There's also quite a bit of practical insight in the Enroll Sponsor section of Project Headway (our PM Process), including questions you would ask yourself when identifying your sponsor in the first place.
Best of luck and may you have better sponsorship than a European soccer player.
I just stepped out of Bill Richardson's session at the PMI GC, called "The Power of Promise:What Every Project Manager Need to Know About Personal Branding". It was a great session because it was less about "why you should do it" and more about "how".
He began by describing what your personal brand looks like and walking you through each component. Here are the five things you need to know about your personal brand. For the sake of brevity I'm just listing the elements out here, but if you take a moment to think about each one - I think you'll get a lot out of it.
1. It all begins with a unique promise of value. What do you bring to the world that no one else does?
2. There are 3 aspects of your brand:
Capability (Mindset, skill set and tool set)
Character (beleifs, traits and values)
Commitment (learning, mastery, and growth)
3. These imply questions that you should understand the answers to:
What are you known for?
What do you stand for?
What are you capable of?
The answers here can be positive or negative, but you should know what they are.
4. These then map to your Conviction, Potential, and Reputation. These are the outer layer that people see most.
5. Your brand is a promise of value and it's an asset [that you must care for and cultivate].
So what do you do with that?
You begin by writing down your Brand Profile, which looks like this:
Vision
Mission
Needs
Values
Interests and passion
Strengths
Personality attributes
Goals
Unique Promise of value
Brand Statement
Then You Grow Your Brand
- Focus narrow and deep (making yourself more "special")
- No failure, just feedback (view your experiences this way)
And Protect Your Brand
- Confront Reality
- know Your KPIs
- Adapt or Die
Finally Promote Your Brand
- Share What You Know
- Pay Attention to What People Value and Need
- Express Yourself
- Deliver Change that Works
He closed the session with a really great statement, "People don't care how much you know until they know how much you care." So once you've established a brand and are passionate about it - let people know how much you care and they will too.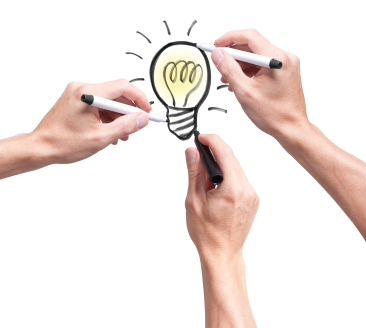 I always say that if I can get one \good point out of a hour long conference session, it was worth going. I'm at the PMI Global Congress in New Orleans this morning. About 15 minutes late, I popped into the Agile UNConference session and was immediately asked to facilitate a breakout on "Tools and Techniques for Communication in an Agile Environment." I held rapid-fire 10-minute sessions with three groups and talked about a lot of things that you might expect.
Part of each discussion was about software and I wanted to share two high-value points with you on which there was universal agreement. The first is about starting well. The second is about delivering status in a high-trust way.
The WAY you train the team on the software makes all of the difference
There is only one effective way to train people on tools. It's using the tool, methods, and actual project data all at the same time (in a training environment where you can check understanding – not just on the job). The folks who were anti-tool in these groups admitted they hadn't done it that way. Those who did seemed to be universally successful.
So if you do this, you'll know in intimate detail how the software, relates to the work you are actually trying to get done. If you have that level of understanding of what's going on, then the next point makes a lot of sense…
Use the software to communicate with executives (don't add another layer)
Use the actual Agile Software or Project Room Board (if there's no software) to present to senior management. It's what is really going on, versus yet another interpretation of what's going on. This not only creates a window into the actual work that inspires trust from management, but also eliminates additional documentation (status reporting) to a large degree.
Have you found these to be true as well? Please share any experiences you might have...
Situation: Your team is getting pulled in too many different directions.
We often say that knowing the right questions to ask can be even more important than "knowing" what to do. For that reason, in Project Headway, each task level activity includes a section called "Questions that you ask of yourself and others". The section below lists out the questions we currently include in Resolving Resource Conflicts. What would you add or remove from this list?

Questions to ask of yourself and others
Is the conflict:o Internal within the project?
Between your project and another project?
External of the project?
Who are the parties involved in the conflict?
What is the root cause of the problem?
What are the perceptions of the various parties?
How can the problem be solved to everyone's satisfaction?
Is this a problem that you can solve or does it need to be escalated to the level of the project manager?
Are there larger political or organization issues at play that are driving the conflict?
Task Description
Settle conflicting resource assignments and allocations within the project team and across external projects. Ensure that the project's interests are protected so that the project may be executed as planned. This activity may arise at any time during the project.

Settle intra-team resource conflicts internally. Settle inter-team resource conflicts across external projects with the project sponsor and other development coordination organizations that exist within the enterprise. Projects may be related in several ways, through task dependency links or through the sharing of common resources. Consequently, events outside of the control of the project manager may affect the project, causing unexpected delays. Monitor these inter-project relationships carefully to ensure that the use of shared resources adheres to agreed upon allocations.


Tips and Tricks

Like in life, there will be conflict, particularly if you work in a functional organization where you don't have direct control over the project staff. In that event, consider some of the following:
Barter. There may be an opportunity to barter or 'horse-trade' with other projects or departments to ensure you get the resources you need when you need them. Other organizations may need something that you have or can facilitate getting. There may be an opportunity to share or assist each other, whether now or going forward.
Consider escalation. In some cases, you may have to escalate resourcing conflicts to the sponsor. Part of the role of the sponsor is to ensure that your project receives adequate funding, schedule and resources. If you are not getting what you need, you many want to call in the sponsor to help.