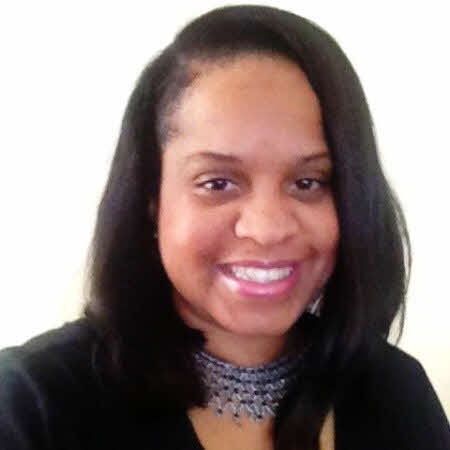 As a project management trainer, I have always focused not only on teaching my students how to pass their exams but also on how to become better at what they are doing. Yes, of course, I want you to pass your exam and become certified but I always strived to ensure that what I teach helps you to better lead your projects and deliver them successfully for your stakeholders.
And that is why I think the changes that the Project Management Institute (PMI)® is making to the Project Management Professional (PMP)® exam on July 1st, 2020 is a good change, even though they could have managed the roll-out a bit better.
With this update, PMI® is moving away from the five current and somewhat 'technical' domains and shifts the focus of the exam to test a candidate's knowledge of, and experience in the skills necessary to actually lead and manage a project. Specifically, the three new domains are People, Process, and Business Environment.
But why am I telling you all of this when we have a guest for you who is much more qualified than I am: Sierra Hampton-Simmons (LinkedIn Profile). Sierra has nearly two decades of experience as an expert in Certification Management and joined PMI in late 2013. Currently, she serves as the Portfolio Leader/Head of Certification Products. This means that she is responsible for the entire portfolio of Certification Products including the PMP® exam. So she's the perfect person to discuss both the background and nature of the changes. You'll even get to hear that PMI is making changes to the type and style of questions a candidate will see during the exam itself.
(This interview was originally published on The Project Management Podcast.)
Studying for the Project Management Professional (PMP)® Exam may feel like a long and daunting process. There are many study aids available for use that can help make the studying process feel a little less overwhelming. One such study aid is a Flashcard. A Flashcard is defined by macmillandictionary.com as "a small card printed with words, pictures, or numbers that helps someone learn something." In this article, we discuss how Flashcards can make your PMP® Exam studying a lot easier, along with how developing a 40 flashcards a cards a day habit can help you pass the PMP Exam.
The use of flashcards is a form of distributed practice. Distributed practice means spreading study sessions and self-testing out over time. Distributed practice is a proven method for enhancing student performance, so use flashcards to actively test yourself on concepts one at a time. Flashcards can be used to spread your studying out over time when you are in the process of studying for the PMP Exam. You can use then use your stack of Flashcards to quiz yourself again on the PMP material closer to your PMP Exam date. Flashcards are light, portable, and typically small enough so they can be used to study anywhere and anytime. If you are not interested in carrying around hard copy flashcards, there are even electronic versions you can download for your phone or tablet.
Make it a habit to use Flashcards
Spreading out studying for the PMP Exam is a great way to ensure you learn, not just memorize the PMP related concepts, but as with many things in life, you need to find the right balance between too little and too many flashcards in one day. For example, PMP Flashcards provides you with a ready-made set of 1500 flashcards. If you plan to take the PMP Exam in 90 days you might feel you can review 17 flashcards a day (1500/90 = 17) but you should review at least 40 a day to allow you to review each card at least once and to review again any flashcards that you could not answer correctly. There is no need to review all 40 in one sitting, break it up into two, three, or even four sessions. Remember you can review flashcards just about anywhere since they are portable. Setting a goal of reviewing 40 flashcards a day allows you to take a break in between flashcards to allow for the concepts to "sink in" and to avoid "cramming".
Making a habit of using flashcards as part of your study process can help ensure your success with passing the PMP Exam. A habit is defined by macmillandictionary.com as "something that you often do without intending to or without realizing that you are doing it". The first step in creating a 40 flashcard a day habit is to create a study planner. The study planner will help you distribute your learning of the PMP concepts and avoid cramming. Before you know it, picking up a flashcard to review when you have a few free moments to spare will be something you do without thinking about it. It will become a habit.
Flashcards help you pass your PMP Exam
Aiming for 40 flashcards per day is simply a guideline. You may want to review more flashcards early in your PMP Exam process, so you can gauge how much you know at that point, then figure out how quickly you want to pace yourself prior to your exam date. You may find that 30 or 50 a day fits your schedule and life a little better. Many students keep a separate pile of those flashcards which they found difficult to answer or answered incorrectly. You may want to schedule a day or two a week to go into greater depth and research topics from this pile of cards. Also, don't forget to schedule a day every once in a while to take some time off for unrelated activities to allow for the concepts to "sink" in. The key is to set a daily goal (to develop a habit), track your progress, and determine if you should aim to review more, or maybe even fewer, flashcards a day depending on how you are doing.
Using flashcards is an example of distributed practice where learning is spread out over time in order to truly learn PMP concepts as opposed to simply memorizing words. You can use flashcards to review or self-test. Developing a 40 flashcard a day habit is an excellent way spread out learning of the PMP concepts. It is also an excellent way for you identify what topics you need to spend more time on. And once those concepts are truly sinking in, then don't forget to immediately begin applying them on your own projects at work. There is no better way to learn than to apply what you studied. So you can see that flashcards can not only help you stay on track in order to pass the PMP Exam but also help improve your project management skills.
Learning the lessons of past projects is important if you want to improve as a project manager. Understanding what worked and what didn't is essential for your professional development when managing projects and for getting better outcomes each time.
This article contains everything you need to know about lessons learned management techniques to help achieve exactly that. Lessons learned management techniques for project management professionals are the knowledge and skills that a project manager needs to be able to use lessons learned to improve their projects.
They are different from the lessons learned about passing your Project Management Professional (PMP)® Exam. Those lessons are about exam practice and how other people prepared for and passed the PMP Exam. If you are in fact looking for lessons learned on how to pass the PMP Exam then you'll find lots of tips and advice at https://www.project-management-prepcast.com/ll.
Back to lessons learned management techniques: they form part of your PMP Exam so this article will both help you prepare for questions on the topic and give you the tools you need to learn from your experiences on projects.
PMP Lessons Learned Management Techniques: 3 Things To Know For Your Exam
'Management techniques' are just effective ways of working. They are how we capture, record, analyze and use lessons learned for continuous improvement in our projects. Now we've got that cleared up, here are three essential things to know about them for your PMP® Exam.
First, the PMP Exam Content Outline specifically mentions lessons learned management techniques as an area of cross-cutting knowledge and skill. You should expect to get asked about them.
Second, lessons learned processes are useful across the whole project management life cycle from Initiating to Closing. However, lessons learned management techniques relate specifically to how you manage the process of gathering and sharing lessons learned on your project. This is more relevant to the Monitoring & Controlling and Closing stages of your project.
Third, while you probably haven't given much thought to how you manage lessons learned, the good news is that you most likely have all the skills you need. You simply need to know how to explain them and respond to questions about them in the PMP Exam.
The Lessons Learned Project Management Process
We project managers are always fond of processes and procedures! The generally accepted process for projects is that you collect the lessons, prioritize and validate them, and then store them somewhere while making them available to other teams. The process doesn't end there. The final step in the lessons learned process is that you reuse what you have learned. They feed into continuous improvement.
There is a fundamental difference between how lessons learned are often managed on projects that use a waterfall-based methodology compared to those projects that have chosen an Agile approach.
At a high level, Agile teams tend to be a lot more focused on continuous improvement and will review performance more regularly. Agile team retrospectives can focus on the team's working practices – how they work together, celebrating a job well done, bettering the relationships in the team, and often a more traditional approach focuses on the project tasks and deliverables and not how the team' performed together. This is an area that a waterfall lessons learned review could and should cover but is often forgotten.
Agile teams will also have release or sprint retrospectives where the focus is on the product or service covered in that release. On Agile projects you'll also have project retrospectives where you look at the whole project.
Waterfall project management approaches typically review project lessons learned towards the end of the project.
How to Run a Lessons Learned Project Management Meeting
Should your meeting be formal or informal? Both can work but you certainly need a formal outcome. The more formal structures work best when you think the discussion is going to be difficult because something went wrong or you worry that there might be blame apportioned to someone in the team.
Sometimes you'll only get the right people to attend if they feel it will be a formal event. If formality helps you get the right level of attention and commitment to the meeting, then go for that!
It's a good idea to use a facilitator if you can. They can help keep you, and everyone else, on track. Lessons learned sessions don't deliver any value when the discussion only focuses on what went wrong. A facilitator can help the group turn that into positives by eliciting what could be done differently next time and creating concrete actions to make sure it doesn't happen again.
Use an agenda, stick to time and follow all the other good meeting management techniques that you can.
Lessons Learned Project Management Questions
The best lessons learned project meetings are those that have been well-prepared. Create a list of questions in advance and send them to the attendees. This gives them the chance to prepare. It's hard to remember everything when you are put on the spot, even if your lessons learned meeting only covers the past phase or few months. Give people the chance to go through their records and remember what happened by letting them know the topics that are going to come up.
Here are some lessons learned project meeting questions to get you started:
What worked well?
What didn't work well?
What was challenging?
What lessons can we learn about that for future projects?
What actions are we going to do to make sure that future projects see and understand these lessons? (Examples: Building templates, updating the team wiki, changing processes, writing a new user guide, and so on.)
Were there any unintended consequences?
What skills did you need that were missing and how did you manage?
Were the right people involved at the right time?
What should we do differently next time? How are we going to do it differently?
If you need more questions the best starting point is to go back to your business case and objectives or project goals. Build your questions from there.
Lessons Learned: Project Management Challenges
Even though we have great lessons learned project management process and the resulting outcomes of our lessons learned meeting, we are faced with the fact that companies still don't actually learn from them.
We need to convert lessons learned, which are usually backwards looking, into a tool that is forward looking and helps us to avoid past mistakes in the future. Convert the lessons from your project review meeting into actions.
For example, if one lesson pointed out that you didn't spend enough time in project planning, update your project management plan templates to add in more time so that on the next project you're prompted to allow adequate time for the work.
Making the same mistakes over and over again costs money and impacts on productivity, so learn from other project managers and their project as well. Ask your project team what they learned about doing similar things in the past and what you should be looking out for. Review whatever databases or documents exist before you start, including your own file of notes if you have one.
Next Steps For Learning About Lessons Learned
There's of course a lot more to learn about lessons learned than we have space to discuss in this article. Make sure that your PMP training course covers what you need to know. The PM PrepCast contains everything you need to know about lessons learned management techniques, and everything else required to get you through the PMP Exam. Find out more at http://www.pm-prepcast.com/pmprepcast
Today's workforce is made up of more generations than ever before. You might find yourself working with five generations on your project team. So on today's modern it's imperative for you to apply generational sensitivity and diversity-awareness to your project teams.
In this article I'll show you what that means and how it affects your projects. We'll also look at how cultural sensitivity has an impact on Human Resource Management, Communications Management and Stakeholder Management on your projects: Three large areas of content in A Guide to the Project Management Body of Knowledge (PMBOK® Guide).
This article is based on an interview that I recorded with Margaret Meloni, PMP. We did the interview because "Generational Sensitivity and Diversity" was recently added to the Project Management Professional (PMP)® Exam Content Outline and she is a respected expert on soft skills. Also, those currently studying for their exam have to expect questions around this topic not only in their PMP Exam Prep but even on the actual exam.
WHAT IS GENERATIONAL SENSITIVITY AND DIVERSITY?
Let's break down our topic and define it.
'Generational' means coming from different generations; born during different eras. This could be marked by the time periods in which team members were born or by the significant events that have shaped their thoughts and opinions.
Sensitivity is awareness combined with respect.
Diversity is 'lack of sameness' -- different people coming together in the same place.
GENERATIONAL DIVERSITY IN THE WORKPLACE
So why is any of this relevant to how you manage your projects?
Due to the fact that people are getting older and staying active longer, they are also staying in the workforce longer. It's more and more common for different generations to be working side by side.
In addition, our ideas about aging have changed. There are financial reasons to stay working longer, and many people choose to continue working for the social networking it offers them, as well as being personally rewarding. The retirement age is moving steadily upwards and some people are even coming out of retirement to move back into project work – often at their company's request!
CULTURAL SENSITIVITY: THE WIDER DIVERSITY PICTURE
The concept of generational sensitivity and diversity is part of the wider picture of cultural sensitivity. If you look at our cultural history, you'll see there was a time when diversity was about women. Then there was a time when it was about race, or religion, and those cultural paradigms still exist today. But the noticeable difference today is that the workforce is now also made up of people from different age groups.
Cultural sensitivity in the wider sense is essential in the workplace because it's always important to treat each other with respect and not to treat somebody differently or to make them feel uncomfortable because they are of a different age, race, or gender preference.
GENERATIONAL DYNAMICS AND PROJECT RESOURCE MANAGEMENT
Let's get practical. How do generational dynamics come into play when we are putting together project teams? Project Resource Management is a crucial skill for a project manager and a significant part of the PMBOK® Guide, so it's important to be informed and to make the right choices.
Think about fairness in hiring and the assumptions you might make when you're on boarding new project team members. You want to hire the best resource for the job. Sometimes, as a project manager, you don't get to do the hiring but you do have a say in who's on your team.
Build a team that represents different perspectives. You don't want to build a team strictly based on the fact that they are in the same age group. Practice fairness and equality when hiring new personnel by choosing the person who is right for the position, no matter what their age.
Put aside thoughts of, "I don't want to give that person an important role on the project because they are older and they're going to retire soon." Maybe somebody you know who's 35 is going to win the lottery and retire! That's not the right way to make smart decisions about the people on your project team.
PROJECT COMMUNICATIONS MANAGEMENT AND THE MULTI-GENERATIONAL WORKPLACE
Project Communications Management is another area of the PMBOK® Guide where it benefits you to consider a multi-generational workplace.
Be flexible in your communications and try not to judge. Others on the team, both older and younger than you, may have different communications preferences, and as the project manager you should do what you can to accommodate these preferences. For example, some people on the team might prefer a text message to get their attention prior to a long conversation or phone call. Others might prefer instant messaging. Others might prefer you to book a meeting. And yes, generational experiences and what people are used to can often guide communications preferences.
Consider the methods of receiving and sending formal and informal communications on your projects. You might even be prepared to adjust your style for individual team members. For example, it may be okay for a person who communicates well and efficiently to send you formal communications by text. If that doesn't work on your project, you should outline and present your approach to formal communication and make it clear to all what is acceptable – and what is not.
All of these should be built into your Project Management Communications Plan.
GENERATIONAL SENSITIVITY AND STAKEHOLDER MANAGEMENT
Two common tools and techniques for Stakeholder Management are expert judgment and meetings. They are both areas where you can use generational sensitivity to plan your stakeholder engagement activities.
First, use your expert judgment to sit down and develop approaches based on knowing who your project stakeholders are. Someone's age is just a small part of who they are and their age may or may not actually dictate how they behave. Bring your expert judgment to understand the situation, and to help make effective decisions with the group based on your expert judgment.
Second, think about how you are going to get the best out of the meetings you run, and consider meetings as a method of keeping people engaged. How can you do this with some creativity? Does it have to be that everybody must show up in a conference room with chairs at a certain time? Can it be virtual? Can it be something where you all get together and it's team building – you can have some fun and talk business? And if so, think carefully about what "fun" means to different people on your team.
HOW TO IMPROVE YOUR CULTURAL DIVERSITY AWARENESS
Awareness can be built and improved upon over time. Pay attention to your thoughts. When you look at someone, listen to your internal monologue and be aware of what you're saying to yourself. Listen for that internal voice that says "Oh, look at that gray hair, I can't have them work on this new technology project," or "When I was that age, tattoos weren't a thing." If you are younger do you look at somebody older and think, "Wow, they're just set in their ways, they don't get it."
Your thoughts influence how you treat someone, so start with those. Try to pick out your own limiting beliefs and challenge your own preconceptions. Aim to look at each person on your project team as a unique individual with something valuable to contribute to the project.
Use The PM PrepCast as a springboard for challenging your perceptions about project management and project teams. By covering everything you need to know about Human Resource Management, Communications Management and Stakeholder Engagement on your projects, plus detailed coverage of ethics and team leadership, you will become a culturally sensitive and generationally aware project manager. And it will help you pass the PMP Exam at the same time!
If you are just beginning or are in the middle of studying for the Project Management Professional (PMP®) Exam, you probably already know that in order to pass, you need to fully understand both A Guide to the Project Management Body of Knowledge (PMBOK® Guide) – Fifth Edition, Project Management Institute, Inc. and the Project Management Institute (PMI) Code of Ethics. You have probably spent some time thinking about the many study techniques available to you. In this article, I examine four PMP Exam study techniques, their effectiveness, and some possible alternatives, you may not have considered.
Technique 1 – Reading and Highlighting / Underlining the PMBOK Guide and PMI Code of Ethics

Reading text and highlighting or underlining as we go is a technique many of us learned and used during our high school or college days, so it is a familiar technique.

Verdict:
Studies have found that although 84% of students at elite colleges use this technique, they have also found it to be ineffective. It is kind of a security blanket, in that it makes the student feel that they are learning, but the student is actually more focused on highlighting or underlining rather than learning the concept.

Passively reading is a great first step, so don't discount the need to read the PMBOK Guide and PMI Code of Ethics; however, highlighting or underlining likely adds very little to your learning.

It does little to enhance understanding of the material and long term recall of the material, which makes this technique ineffective overall.

Alternatives:
Try to find other methods to learn about PMP concepts other than just reading, highlighting, or underlining them such as:

Be more active while reading. For example, ask yourself "why" a concept is relevant, or try to relate the concept to a real world example you can recall when it comes up on the PMP Exam.

Attend a PMP Exam Prep Course so you can hear about the concepts from an instructor and learn from others in the class.

Use other tools to learn PMP concepts such as the PM Prepcast™ or another PMP Exam prep book such as "Achieve PMP Exam Success, 5th Edition: Guide for the Busy Project Manager."
Technique 2 – Using Flashcards

Flashcards are a compact quick use study aid that typically covers one question, formula, or tidbit of information per card. This is another technique you may be familiar with from your high school or college days.

Verdict:
Spreading study sessions out over time, also known as distributed practice, has been found to enhance student performance. Flashcards provide a great method to be able to spread out learning and use the distributed practice method in a controlled and flexible way. You can easily breakdown PMP concepts into smaller "bite sized" chunks to ensure you review and master the material one concept at a time.

Flashcards have been found to be a very effective learning technique. You can pace yourself and easily use the flashcards as many times as you need in order to solidify the concepts in your mind. You can create your own from taking information out of the PMBOK Guide or other exam prep material, or purchase premade flash cards such as PMP eFlashcards.
Technique 3 – Taking Notes on the PMBOK Guide and PMI Code of Ethics

Taking notes is the act of write down important information while reading the material to be learned. This is another technique many of us have learned while in school.

Verdict:
Taking notes is a better technique than highlighting or underlining, but can be very time consuming. If you use this technique wisely then it can be very effective to use while reading the PMBOK Guide and PMI Code of Ethics. Be careful not to take notes that simply regurgitate information, or your learning will be adversely affected and taking notes would be similarly ineffective as highlighting or underlining.

Alternative 1 – Use Notes to Create Flashcards:
When taking notes, do it in a manner where you can hide terms and definitions easily. For example, create two columns on a single page where the left column contains the terms and the right column contains the definitions. Writing it out this way allows you to hide the definitions with one hand as you try to repeat them to yourself. Or you can leave a lot of extra white space that you can use to rewrite the concept later to "test" yourself. Then you can compare what you wrote verses the note you took. Using a notebook is not as flexible as using flashcards, but you can use any notes you take as a basis for creating your own flashcards.

Alternative 2 – Use a Brain Dump:
Create a brain dump. After reading about a concept, take a sheet of paper and write down all of the details you can recall about that topic. Don't forget to verify that the details in your brain dump are correctly recalled and that you did not miss anything. This is an effective technique for learning a concept since you are actively filtering for the most essential information. You also end up with a way of actively recalling the information over time and most importantly you can recreate the brain dump on the day of your PMP Exam.
Technique 4 – Taking Practice Tests

Taking practice tests can include anything from testing yourself one question at a time or sitting in a quiet location and taking a full length four hour two hundred question simulated PMP Exam.

You can self-test while reading PMP related material. For example, if student A was re-reading a PMBOK Guide chapter straight through and student B hid some text from themselves purposely as they read in order to recall the information prior to revealing the text (taking a self-imposed practice test) then student B would be more likely to recall the information long term. As student B was going through the self-imposed testing, when he failed to recall information, he simply went back to re-study the concept.

Flashcards are also a form of practice tests as each card poses a test question. Flashcards are not ideal in the sense that the format of the PMP Exam is not necessarily the same as flashcards, but are still effective. If you are looking for a PMP Exam practice test that is close to the PMP Exam, look into using the PMP Exam Simulator.
Verdict:
Practice tests are definitely recommended and studies have shown that taking practice tests is a very effective learning technique in a wide array of situations. Self-testing as you read PMP related study material and using flashcards are both effective methods, but most effective is taking full-length timed practice PMP Exams.
Conclusion:

Not all study techniques are equally effective. For your PMP Exam prep spend your time wisely by knowing the best study techniques. Understanding the PMBOK Guide is fundamental to preparing for the PMP Exam, so you need to read each chapter as actively as possible and learn the concepts from a variety of resources. Practice tests and distributive practice have been found to be highly effective study techniques, so consider using flashcards and exam simulators when studying for the PMP Exam. The more active rather than passive you are in your learning the better. Create meaningful and intelligent notes, and figure out your brain dump before you decide to do any highlighting.