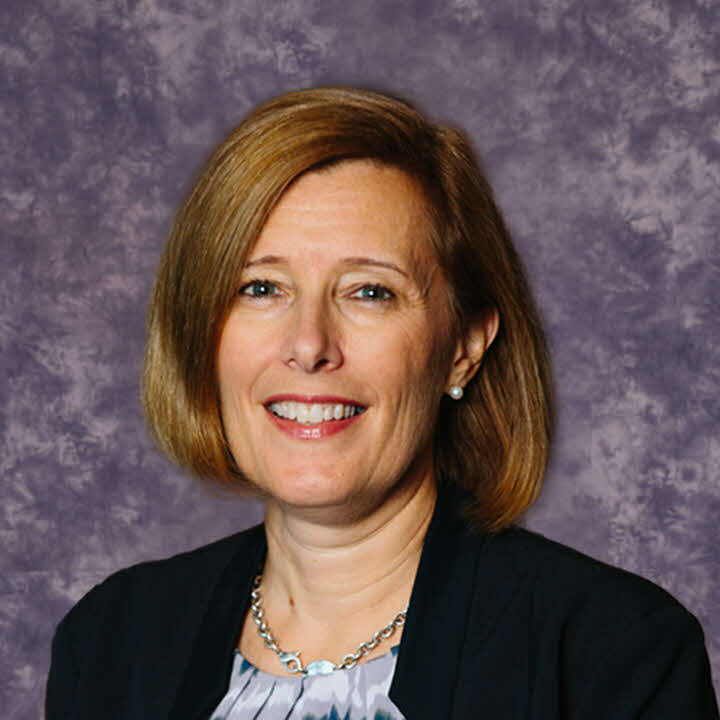 Today, we welcome Cindy Anderson (LinkedIn Profile) who is the VP, Brand Management at Project Management Institute (PMI)®.
This interview was recorded at the PMI® Global Conference 2019 in Philadelphia, Pennsylvania, USA. We'll talk about the elements of PMI's new brand and the fact that there is a lot more to it than "just" a new logo. And that's an important distinction. While the new logo is what most of us see, the new brand and its slogan/positioning "Powering the Project Economy" are so much more than just a few new visual assets.
In the interview, we talk about how the new brand was developed and how it affects the many stakeholders around the world.
(This interview was originally published on The Project Management Podcast.)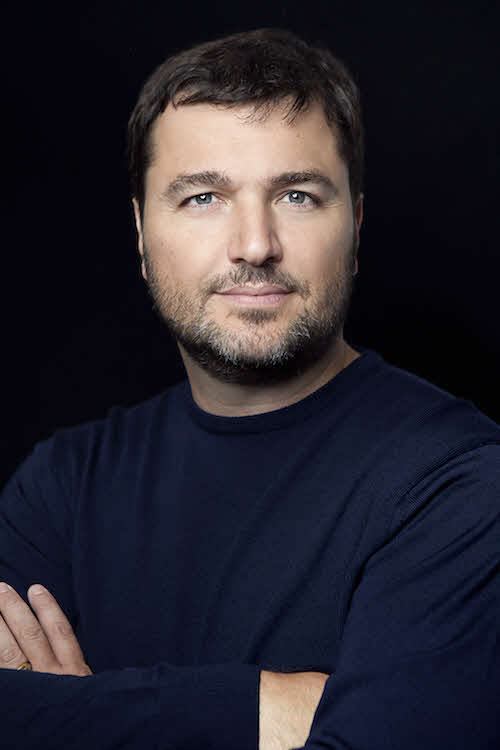 There's no shortage of great ideas, whether you are going through a transformation or adapting to digital innovation, but not every great idea becomes a reality. Pinpointing 'why' is at the core of the Brightline initiative's mission.
Brightline (www.brightline.org) is a new strategic arm of Project Management Institute (PMI)®. And as stated on the website: "The Brightline™ Initiative delivers insights and solutions that empower leaders to successfully transform their organization's vision into reality through strategic initiative management."
Today, we welcome Ricardo Vargas (LinkedIn Profile) who is Brightline's Executive Director.
This interview was recorded one day before the Project Management Institute (PMI)® Global Conference 2019 in Philadelphia, Pennsylvania, USA. We talk about the history of the initiative, the 10 principles developed to help your organization bridge the costly and wasteful gap between strategy design and delivery, and we look at how you can apply this on your projects. And we also identify issues that prevent strategies to become reality.
(This interview was originally published on The Project Management Podcast.)
Recently we've seen a trend: The Project Management Institute (PMI)® appears to be doing more Project Management Professional (PMP)® audits. That's where they review your application in detail prior to approving you to take the PMP® Exam.
But there's another part to this trend: we are seeing more people failing audits and reaching out for help. If that's you, don't worry: I've got you covered with this article. And if you are in the middle of your PMP training and preparing your application right now, read on: I have some great tips to help you avoid the headaches audits can bring.
Why PMI® Does Audits
First, you should know that being selected for an audit is random. There's nothing on your application that flagged it as being worthy of a second look. PMI does, however, reserve the right to audit any candidate at any time – that's clear in the PMP Handbook.
PMI does audits to ensure the standing of the PMP credential. The application team wants to make sure that their policies are fair and that they are only moving people to the next stage of the process who are eligible for the credential.
In other words, audits protect you because they ensure the value of the PMP credential stays high. As PMI can't subject every application to an audit, they select a proportion to review.
The Audit Ensures That You Are a Project Manager who Leads & Directs Projects
One reason that the PMP credential has such a high regard around the world is the fact that it is reserved for a very particular group of people: project managers who lead and direct projects. And the audit ensures that you - the applicant - meet this qualification. So let's make sure of that:
You are a project manager if you are the person who has been assigned to lead the project team responsible for achieving the project objectives.
You are leading and directing if you are ultimately responsible for the tasks as well as have the knowledge and skills specified in the PMP Examination Content Outline.
And finally it is only considered a project if it is a temporary effort (with a clear beginning and end) undertaken to create a unique product, service or result.
If you or the work you are responsible for do not meet all of these criteria then you should not apply for the exam.
Where the PMP Audit Fits Into the Application Process
If you are selected for a PMP audit you'll find out by email after your payment has been processed.
You'll have 90 days to provide the information that the audit team needs. Once you're successfully out the other side of the audit, your one-year examination eligibility period starts.
How You Can Fail The PMI Audit
There are 3 ways that your application could result in an audit failure:
1. No Fault
This is where the audit team can't verify your education or experience – you either don't have the experience or education required or it isn't clearly enough described in your application.
2. Non-Compliance
This is the outcome if you choose not to go through with the audit process at all. If you don't respond to the audit you'll receive a one year suspension period before you can apply again.
3. Fraud
If PMI identify that you have provided false information on your application then you will be permanently suspended from taking any PMI exams. Forever.
Top Reasons For Failing The Audit (And How To Avoid Them)
So what could result in your application failing the audit process? Here are some of the top reasons we have gleaned from students and what you can do to avoid them happening to you.
Your experience entries do not meet the requirements of the PMP credential
The work experience you've listed is not aligned with the project management process areas (initiating, planning, executing, monitoring and controlling and closing). It might not be possible for PMI to see what role you took on the project. They need to see that you lead and directed the project.
They also need evidence that you have experience in each of the process areas. You don't have to show experience in every area for every project but the totality of your application should document that you have experience that stretches across the whole of the Exam Content Outline.
Considerations:
Make sure your application covers all process areas.
Use PMI terminology to describe what you did and the tools and techniques you used.
Try to show your experience across different knowledge areas.
Focus on what was most important for each project.
Talk about what you did and how you did it, not what you were responsible for. Describe your contribution in concrete terms.
You've submitted experience that wasn't on projects
PMI doesn't care about the work you do outside of projects. If you are not clear enough to determine whether they are truly projects, PMI may deem that experience inadmissible.
Considerations:
Write clear descriptions for your projects.
Describe the project objective in a sentence.
Summarize project deliverables by process area (for example, state the project management documents you were personally responsible for in each process)
Add a single sentence to describe the outcome.
You've grouped information about multiple projects
PMI wants to review what you did on each individual project and your application will be rejected if you group information about multiple projects.
Considerations:
Do not combine your small projects into one.
List each project separately.
You included voluntary projects
While working on projects unpaid can give you considerable experience, for the PMP® application PMI only wants to see projects that "represent professional and compensated work." If you include voluntary work this could cause you to fail.
Considerations:
Only include projects that you were compensated for.
You didn't submit all the required audit information in one go
PMI requires that you send all your audit information back in one bundle. If they receive an incomplete submission from you, that's an automatic fail.
Considerations:
Making sure you have everything required before you respond to the audit.
Boost Your Chances of Success
Going through an audit isn't the end of the world. If your application is solid, the audit process doesn't take long and you can start preparing for your exam. If you want to avoid the extra steps and stress that an audit might bring, it helps to have an experienced PMP coach review your application. This can give you confidence and ensure that your investment in your application has the best possible chance of success.
You might also choose to use a PMP coach if you're preparing a new application after failing an audit. They can help you select appropriate, different projects that are new for PMI's review: the audit team may not pass projects that previously failed.
If you've been audited once you should expect to be audited on your next application. It might not happen: but it's highly possible. Using the tips in this article you'll be well prepared in case that happens.
About the author: Cornelius Fichtner, PMP is a noted PMP expert. He has helped over 40,000 students prepare for the PMP Exam with The Project Management PrepCast at http://www.pm-prepcast.com and The PM Exam Simulator at http://www.pm-exam-simulator.com.
Effective immediately, Project Management Institute (PMI)® and Prometric have made the following change to the examination format of all PMI® certifications: You are no longer allowed to take any notes during the 15 minute time of the tutorial.
Here is what this means for you.
PMI Brain Dump Policy
Here is PMI's policy on this matter and what will be enforced at Prometric testing centers:
Testing candidates can start to utilize their scratch paper/note boards once the exam has officially started
Doing a "brain dump" during the 15 minute tutorial period or prior is not allowed
All scratch paper/note boards will be collected at the end of the testing session
Are Brain Dumps Now Forbidden?
No. The policy states that you are still allowed to use a brain dump, but you are simply not allowed to write it down during the 15 minute tutorial. You have to wait until the exam has officially started. And once the exam clock is ticking, then -- and only then -- are you allowed to write down your brain dump.
Writing down your brain dump after the exam countdown has begun will of course "eat up" exam time that you could spend answering questions. So if you are concerned about not having enough time to answer all questions, then spending time to write down your brain dump may not be for you. However, spending a moment of your actual exam time in the act of getting everything you memorized onto paper will additionally give you confidence in your exam knowledge, and you now have a physical reference to go back to during the heat of the exam.
PMI Still Allows Brain Dumps
To clarify the policy, Gregg Shaffer (Manager, Registered Education Provider (R.E.P.) Program) posted the following comment on LinkedIn:
"To be clear, PMI still allows "brain dumps." However, because of the importance of the tutorial, PMI simply states that the practice of "brain dumps," in alignment with industry best practices and standards, not be allowed until after the tutorial is completed. We ask all to please respect and follow this direction."
We Recommend: When in Doubt... Ask!
At this time it is still early days and the exact implementation of this new policy may vary from one testing center to another. We therefore advise our students to ask the following questions before walking into the testing room:
When am I allowed to start making notes on the scratch paper / note board?
What am I allowed/not allowed to write onto the scratch paper / note board?
What else should I be aware of in regards of using the scratch paper / note board?
Student Experience
Here is what one of our students reported back regarding this new policy:
When I did my exam last week, I went in knowing I couldn't do a brain dump. So I spent 5 minutes going through the tutorial, started my exam, and did the brain dump as soon as I started the exam. If you go into the exam treating it as a 3 hour and 50 minute exam instead of a 4 hour exam, then you can take the time to do your dump, and just pace yourself slightly faster to complete the rest of it.
"I was given my paper when I was seated, and told that I wouldn't be able to write anything until I clicked the "start" button. Although in my case, I just had a bunch of EVM formulas, and in the end, there only a handful of questions that required EVM formulas..." Matt Mcdonnell
A Brain Dump is NOT = Exam Success!
Lastly, don't forget that a brain dump will not 'make or break" your exam. It is nothing more than a security blanket. The real factors that will bring you success on the exam are your experience as a project manager, your understanding of the material, and the hours and hours of preparation and taking sample exams that you put in.
Having Your Personal Brain Dumps is STILL Valuable
Are you wondering if you should still develop your own, personalize brain dump, what to put on it and what the "secret" of a brain dump is? Read this article:
The Secret Of Creating Your Project Management Professional (PMP)® Brain Dump
Read this Forum Post
For additional details please visit our website forum where we have an ongoing discussion on this topic.
The Project Management Institute (PMI)® Educational Foundation is a charitable nonprofit organization, with the mission to inspire and empower people to realize their potential and transform their lives and their communities through the use of project management knowledge. This interview with Suketu Nagrecha, PMIEF Chair, was recorded at the 2016 PMI Global Congress in San Diego, California. We discuss:
The history of PMIEF
How PMIEF can help you with
- Scholarships
- Grants
- Awards
How you can apply for a scholarship, grant, or award
How your or your employer can become a PMIEF donor
And we'll hear a story from a project manager whom PMIEF helped in his career
Full disclosure: My own company is a PMIEF donor and offers certification scholarships primarily for PMP exam prep. If you are thinking of earning a PMI scholarship but lack the means to do so then please visit https://www.project-management-prepcast.com/scholarships to learn how to apply.
(This interview was originally published on The Project Management Podcast.)