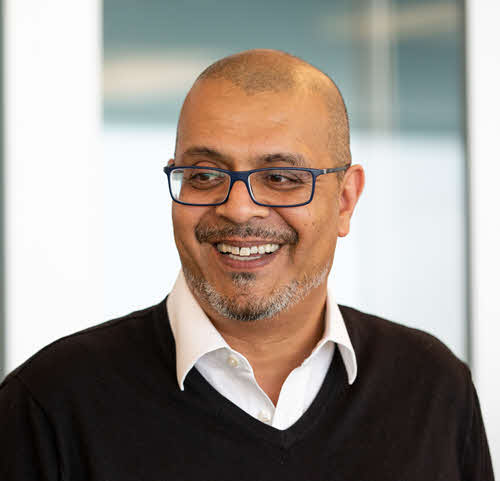 Today, we welcome Sunil Prashara (LinkedIn Profile) who is the President and CEO of Project Management Institute (PMI)®.
This interview was recorded at the PMI® Global Conference 2019 in Philadelphia, Pennsylvania, USA. We discuss Sunil's responsibilities within PMI, how project management is changing the world, delve into PMI's transformational journey and touch upon how PMI members can help the organization succeed in today's constantly evolving environment.
Here is what one of my colleagues had to say after listening to the interview:
Bravo! That was an awesome interview! I was very impressed with Sunil, on many levels. He is a true visionary who knows himself and the changing world around him. He is an excellent speaker who understands project management, PMI, and it's potential future.
This is an interview that many people will listen to and say, "Wow! This is where the future of project management and PMI is headed and it's inspiring."
Jonathan Hebert, PMP, CSM, PMI-ACP
I cannot agree more with what Jonathan is saying. This is one of our best podcast interviews.
In the interview we also mention The CEO Corner and Straight Talk with Sunil, where he invites PMI staff to talk about what's going on behind the scenes at PMI. Check it out!
(This interview was originally published on The Project Management Podcast.)
Here is how I started episode 309 back in 2015 when we had Susanne Madsen (www.susannemadsen.com - LinkedIn Profile) on the program to present her book The Power of Project Leadership:
Susanne Madsen is back on the show today to talk about many of the leadership concepts she puts forward in her new book titled The Power of Project Leadership. And we have a lot of great tips for you -- all taken from the book.
Well… she's back. The second edition is out. And this is what we read about the book on Amazon:
Projects and work environments are becoming increasingly complex, with more stakeholders, dispersed teams and an unprecedented rate of technological change. In order to adapt to this complexity and find new opportunities to innovate and build a high performing team, project managers must shift their mindset to one of project leadership. The Power of Project Leadership explains how to generate positive results for projects and clients while growing as a leader and empowering the team to fully contribute.
The book focuses on 7 keys to help you transform from project manager to project leader. And to help you along on that journey, we are going to open up her book and take a closer look at Key #5 Build Trust with Stakeholders and key #6 Use Powerful techniques.
And just like back in episode 309 we have a lot of great tips for you -- all taken from the book.
(This interview was originally published on The Project Management Podcast.)
Videos from The PDU Insider Podcast

Take advantage of the Free Episodes to The PDU Insider Podcast in YouTube!
Watch every episodes as we discuss "the best" ways to earn PDUs and maintain your PMP credentials.

Get it right here:

http://www.youtube.com/playlist?list=PLE187109381C381E4
Visit the Free PDU Questions and Answers page to get an instant response to specific and typical questions about earning PDUs. Start your PDU PMP Recertification right away.

Explore the many ways on how you can earn PDUs. Visit the Free PDU Questions and Answers page Now!
http://www.pdu-insider.com/index.php/espdu-q-a/ask-cornelius