This podcast features an interview with two educators from Grandview Prep in Boca Raton, FL. Aileen Palmer and Susan Rose have been working with the Scrum Alliance, John Miller and Mike Vizdos to help the school implement Scrum for both the students and school administration. The interview explains how Scrum got started at Grandview, the impact it has had on the students, as well as the benefits and challenges they've experienced along the way.
Show Notes
01:16 Interview Begins
02:01 How Grandview Prep got interested in Scrum
04:59 Agile can be a lot easier for kids than adults
05:52 How Scrum has changed the way the students at Grandview collaborate
06:32 How the kids self-organize to make sure everyone is participating in the work
06:59 How teaching Scrum to a junior in high school impacts their ability to get work done and prepare for college
07:54 How visualizing the work is helping the students understand how to break work down into manageable pieces
08:35 Teaching students and teachers about how to break down the work and plan things out
10:20 Differences between how 1st graders and older kids are using Scrum at Grandview
11:17 The hardest parts of getting started with Scrum in school
13:17 Sometimes the transparency and seeing how much you have to do is overwhelming for adults
14:03 The struggle between Trello and Post-its
14:59 Student rankings and grading at Grandview - and how it has been impacted by Scrum
17:14 How using Scrum has improved the students and teachers ability to give and receive feedback
17:45 The reaction from parents/stakeholders to the introduction of Scrum at Grandview Prep
20:28 What Scrum means for the quiet kids who like to sit back and let others lead and drive the work
21:30 How will Grandview measure success to determine if/how Scrum is helping
22:33 The support Grandview Prep received from the Scrum Alliance
23:14 Advice for educators who are interested in learning more or trying to implement it at their school
24:39 How to get in touch with Susan and Aileen to learn more about Scrum at Grandview Prep
26:10 Wrap up
26:48 Podcast End
For more information:
Grandview Prep Info and Contacts
Grandview Prep
http://Grandviewprep.net
Aileen Palmer
[email protected]
Susan Rose
[email protected]
Scrum Alliance Info and Contacts
Scrum Alliance
https://www.scrumalliance.org/
John Miller
[email protected]
Mike Vizdos
http://www.michaelvizdos.com/
Heather Leigh
[email protected]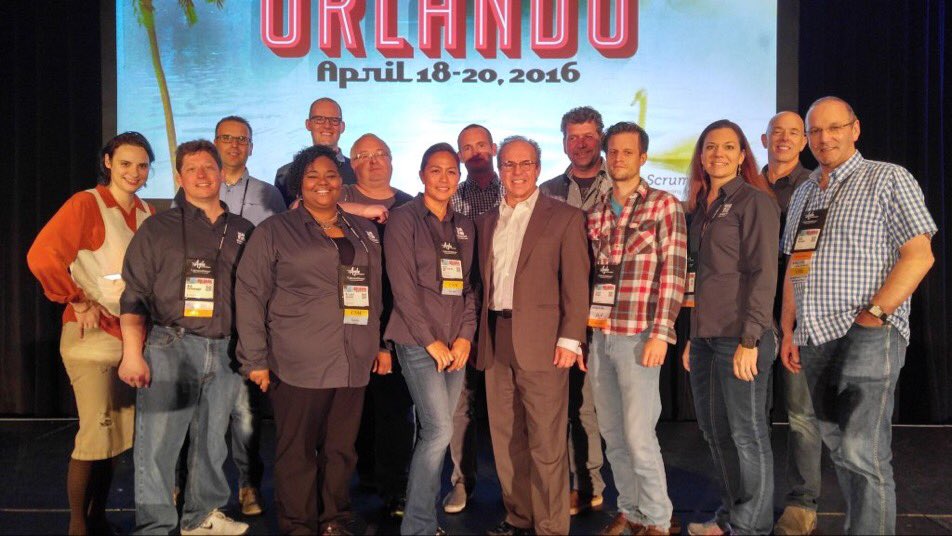 Click here to go straight to the interview
At the 2016 Scrum Gathering, the Scrum Alliance sponsored a meeting that brought together leaders in education from all over the world who focus on helping students and schools to adopt a more Agile way of working. The Agile Education Compass is the output of that meeting. In this podcast, you'll meet the folks who were involved, learn about the inspiring work they've been doing and you'll get to hear them walk through the Agile Education Compass.
Click here to go straight to the interview
Show Notes from the Interview
Introductions 00:18
Why They Met at the 2016 Scrum Gathering 01:00
Agile Education Compass 01:39
The Group's Intent 2:05
The Compass Walkthrough 04:00
Spreading the Word: 07:05
Their Mission 07:20
Discovering where you want to go 8:58
How it impacts Educators 09:15
Living Through the Challenge of Changing Education 10:10
How to Get Started 11:00
How Student's Respond 11:30
Extending the Learning Beyond School 12:00
Nurturing the Love of Lifelong Learning 12:50
What brought them together 13:50
Where to learn more 14:22
The Agile Education Compass 14:44
To Learn More: http://www.agileineducation.org