During a group exercise in a recent project management class at a biotech firm, my main contact waved me over to ask a question. She noticed that women represented around 80% of the class participants and wondered if that's something I see at other clients.
I told her it's absolutely a trend I've seen for years--increasingly so in the last decade. There are a few exceptions in some industries (e.g. construction) and the trend has not been as clear with some of my engagements outside the U.S., depending on the local culture. But I'm in-house at companies almost every weekday, and in just the last month, women have represented between 60%-75% of the participants in each of the sessions.
Women are still in the minority of project management roles, but this is an encouraging leading indicator of what is to come.
What Is Driving The Trend?
Here's where my client and I went in our conversation, and where I'd love for you to share a comment with your thoughts. What do you think is driving the trend?
I'd love to hear what some of my favorite women in project management thought leaders think about this. What are some forces that are leading more women to pursue project management career paths?
Also, for those of you who share my privilege of teaching and developing project managers, are you seeing similar trends? If so, what do you think is driving this?
Finally, for those of you who are in project leadership roles, are you seeing similar trends? Your insights would be helpful additions to the discussion as well.
Join the conversation by leaving a comment. I also invite you to share this with your colleagues to get their voices added to the discussion. Thank you!
Are you spending more time leading webinars or web meetings (or participating in them)? It's a rare week that I'm not leading webinars with clients (or meeting with them through a web-based tool).
Though I've been surprisingly pleased with the results after years of tweaking my approach, I am struck by how ineffective virtual meetings and training sessions end up if we're not careful.
This is front of mind for me because later this week I'm interviewing Dr. Nick Morgan about his excellent new book Can You Hear Me? How to Connect With People in a Virtual World (HBR Press). UPDATE: Here's a brief segment of the interview:
Here are some quick lessons for your consideration.
It's Better If We Can See Each Other
One of my clients, in particular, is notorious for people having tape over their laptop cameras. I'm not disputing the wisdom of considering security measures with webcams. What's funny is that for about 5 seconds or so after they log in, I see them in a frame. Then the tape comes down. It's not about security. It's that they don't want to be seen.
I get that. But see if you can get around that with your participants. Nick shares the science behind this but you know it intuitively. When you can see each other, there's more connection.
If I'm leading a training session or meeting, I always have at least my camera on. Depending on the size of your meeting participants, it may not be feasible to have everyone's camera on. But I recommend you keep yours on.
And as I learned from Nancy Duarte in our interview about persuasive presentations, when you're speaking in a virtual session, "fall in love with the little light on your webcam." That's her way of reminding us to look them in the eye, so to speak.
Provoke Interaction
Good face-to-face meeting etiquette remains true for virtual sessions as well. Limit lecture. Provoke interaction.
Whether it's a training session or meeting, I try to make sure 5 minutes doesn't go by without some sort of interaction. It might be:
Asking a question. Polls usually take too long. Get a question on the table and have people respond through the chat box or by unmuting microphones.
Calling on someone. Do it because you genuinely want their input. There's a side benefit as well: when they know they can be called on, they're more likely to pay attention.
I don't care if it's Tony Robbins at the mic, the longer you go with only one person speaking, the more participants will be drifting to their inbox, social media, or other distractions.
Make It Personal
As we get more virtual, we lose connection. Find a way to keep your virtual meetings personal. This can include:
Referring to people by name. Call back to comments they've made earlier.
Encouraging people to actively use the chat box, sharing thoughts, questions, jokes, etc. If you're not used to this it may seem like it would be distracting. To the contrary, it's an amazingly effective engagement technique. And you learn about each other based on these interactions.
Having people share something up front. This depends on the context of the meeting, but here's an example. During the minutes before the meeting starts, I will occasionally put something like this in the chat box: "What's something good from your last week?" This has the benefit of getting people interacting, priming some positivity, and providing an opportunity to learn about each other.
Bonus Tip
Have music playing when people are logging in. When there's quiet, people often don't know if the audio is working correctly. Plus, depending on your music choices and their tastes, it can add some helpful ambience.
I stream a music service using a curated playlist (I find upbeat jazz works for many audiences regardless of culture) and make sure the tool is sharing the computer audio.
Share Your Tips!
What have you learned about making virtual meetings and webinars more engaging? More valuable? What are some things you try to do and seek to avoid?
And how about some true confessions.... Have you ever led (or participated in) one of these in your pajamas? Any funny stories you're up for sharing?
I don't see virtual meetings or training going away any time soon. But we can do better. Agree?
If you found this helpful, give it a like and share it with your network. And leave a comment with your lessons and stories. Let's learn together. Thanks!
Today could be just another day for you. Or it could be one of your best.
The next project meeting you lead could be just another gathering of the same people. Or, it could be one of the best you've ever led.
I've been running an experiment lately. I'm challenging myself to approach every interaction and experience with the goal of achieving a personal best. For example, before I get to the venue for a keynote or workshop, I'm asking myself, "What would it take for this to be the best keynote I've ever delivered?"
Athletes are constantly striving to beat their personal best. And in many ways, it's easier for a runner or swimmer to know if they achieved it because there's a timer to prove it. Our success as project managers and leaders may not be so easily measured.
But what if we aspired for it nonetheless?
The Problem
It's so easy to get into a rut. We can coast toward complacency. Though we may not acknowledge our creeping comfort with status quo, we subtly, slowly, unsuspectingly settle.
Over time, settling for status quo sucks the joy out of what we do. It dilutes our potential and can easily spread to those we seek to lead.
What Difference Would It Make?
What difference would it make if you and I walked into any project situation this week, striving to be the best we've ever been? I'm not suggesting it's even possible to achieve—it's about the aspiration. And I'm suggesting it's a worthy aspiration.
Today's meetings. The next stand-up. Your discussions with team members. The email you're about to write. The deliverable you're assigned to work on.
And what about tonight, after you're home from work? What difference would it make if you aspired to make interactions with your loved ones the best you've had despite a long day of work? This challenge has led me to reduce, even if only a little, how many times I turn to my devices. I feel more engaged in discussions.
Can anyone tell? I don't know! Until now, I haven't announced the experiment. But I can tell the difference. That's enough to keep the challenge going.
It's About Getting Better
Maybe it sounds exhausting! Maybe it sounds like we're setting ourselves up for disappointment and failure because, as with athletes, it's impossible to hit a personal best every performance. But the challenge thus far hasn't yielded a cloud of disappointment. To the contrary, I'm finding it invigorating.
The athlete wants a personal best. I'm just looking to get better, and that's what I'd love for you (and your project team) as well. Aspiring to make it the best helps move us closer to growing our potential and the potential of those around us.
Strive for a Personal Best Today
I'm about to head into a session to address a group of leaders at the United Nations. I am asking myself how I could make it the best session I've ever delivered. It may not be—in fact, it probably won't be the best. But I suspect it will be a better experience for them and me because of the aspiration. And then I'll learn from it and try to make the next one even better.
Join me in this challenge! Strive for some personal bests today. And let me know how it goes! Leave a comment below with your thoughts. I invite you to share this with your network to help them go for some personal bests today as well! Thanks!
The dirty little secret of business is that it's all done on relationships. In our first article in this series, the bottom-line was that you can't afford to not take the time to invest in this critical aspect of your career.
But that's the rub, isn't it? It takes time. And who has enough slack in their work week to add yet something more?
"Relationship-building? Great idea. I just don't have the time."
But Is It A Time Issue?
This is a bit personal but let me ask you a question. Prior walking into work, did you brush your teeth? Take a bath or shower?
I realize that norms vary by culture, but here's the point of my prying question. We take care of at least basic personal hygiene before work because there's typically a return on that investment of time in the morning! Most of us don't roll out of bed and say, "Sorry! I just don't have time to get cleaned up today!" (Unless, perhaps, when we're working from home without any meetings with webcams!)
When I work with executive coaching clients and audiences around the world, nearly everyone agrees about the importance of relationship-building, as an idea. But, in practice, it's often not perceived as sufficiently valuable to justify the investment of time.
Over the years I've had the distinct privilege of interviewing some of the top leadership thought leaders of our time, and one highlight is Dr. Ed Schein. Ed, who is now in his nineties, is the guy who coined the term corporate culture. It was like talking to Yoda.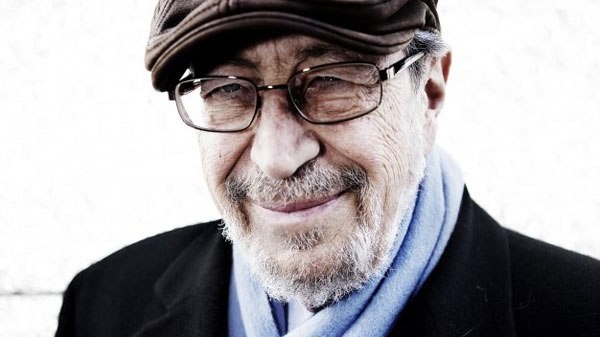 One of the most important lessons I learned from Dr. Schein is the dynamics of learning and anxiety. "Learning anxiety comes from being afraid to try something new for fear that it will be too difficult, that we will look stupid in the attempt, or that we will have to part from old habits that have worked for us in the past."*
Forget about trying to talk people out of learning anxiety. It's the basis for resistance to change.
Ah, but there's also survival anxiety: "the horrible realization that in order to make it, you're going to have to change."* His thesis is that learning only happens when survival anxiety is greater than learning anxiety.
Take a moment and let that idea soak in. You're most likely to go through the inconvenience of learning something new when you think your survival depends on it.
Your Survival Depends on Relationship-Building
Stop thinking about relationship-building as a nice idea. Think of it as one of the top skills you need for career survival.
You are one acquisition or economic crisis or management change or automation disruption away from looking for a job. That next career opportunity will likely come because of a relationship.
But it's not just about job hunting.
Mentors can radically boost your ability to navigate an increasingly complex business world. Broader relationships expose you to innovative ideas, provide early warnings about upcoming changes, and ease your ability to influence outcomes.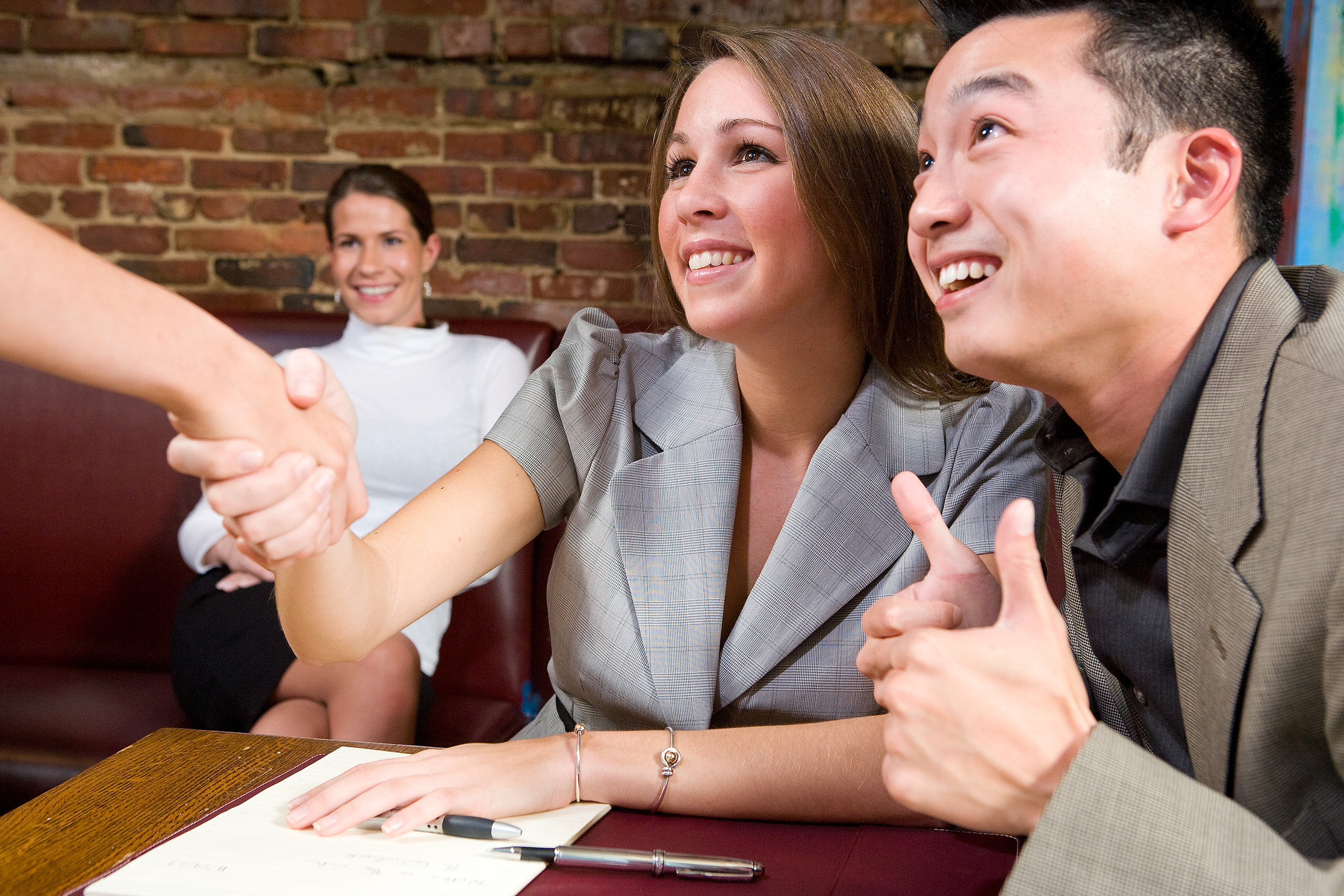 An Idea and An Exercise
Since you're tight on time, here's an idea: leverage something you're already doing. Meetings are not just for information sharing and decision-making. Think of them as relationship-building opportunities. If you arrive before the meeting starts, seek out someone you don't know as well and sit by them. Ask questions to learn more about them.
I like to ask people, "What's something good from the last week?" It gets them talking, primes the discussion to be positive, and provides an opportunity to celebrate with the person--all of which are powerful ingredients of relationship-building.
Even if you sit by someone you know well, ask some questions. Follow-up with them about something they may have mentioned before (e.g., "You mentioned your family was going to get some time away. How was your trip?"). Avoid bringing the focus back to yourself (Celeste Headlee calls this conversational narcissism).
Beyond that, carve out 15 minutes for a network audit, an exercise described in Herminia Ibarra's book Act Like a Leader, Think Like a Leader. Here's how it works:
Identify up to 10 people with whom you have discussed important work matters over the last few months. Perhaps you went for advice. Or used them as a sounding board. You don't have to identify 10, and don't try to think of who should be on the list. Only list people to whom you have recently turned for help.
Now, look that list over. What does it say to you about your network? What are the strengths of your network, as it exists today? What are the weaknesses?
One observation I took from my first network audit exercise: I don't go for advice nearly enough. If I was truthful about how I actually went about work, the list of advisors I sought over the last few months was strikingly short.
I also realized that the network was not nearly as diverse as it should be. Here I mean not only gender or racial diversity. I also mean cognitive diversity. Departmental diversity. Job level diversity. Experience diversity.
A network audit is an easy exercise to skip. Don't. Try it and see what it tells you.
Your survival may just depend on what you learn.
What stands out to you from this article? Please leave a comment to join the discussion. Keep an eye out for our next article as we continue this series on relationship-building.
* The quotes are from Diane Couto's Harvard Business Review article "The Anxiety of Learning" (available online at https://hbr.org/2002/03/the-anxiety-of-learning).
The dirty little secret of business is that everything comes down to relationships.
If you've been in the workplace long enough, you've seen the power of relationships—in your own career and those of your co-workers. Chances are you got a job because of a relationship. Or were trusted to lead a project. Or got promoted.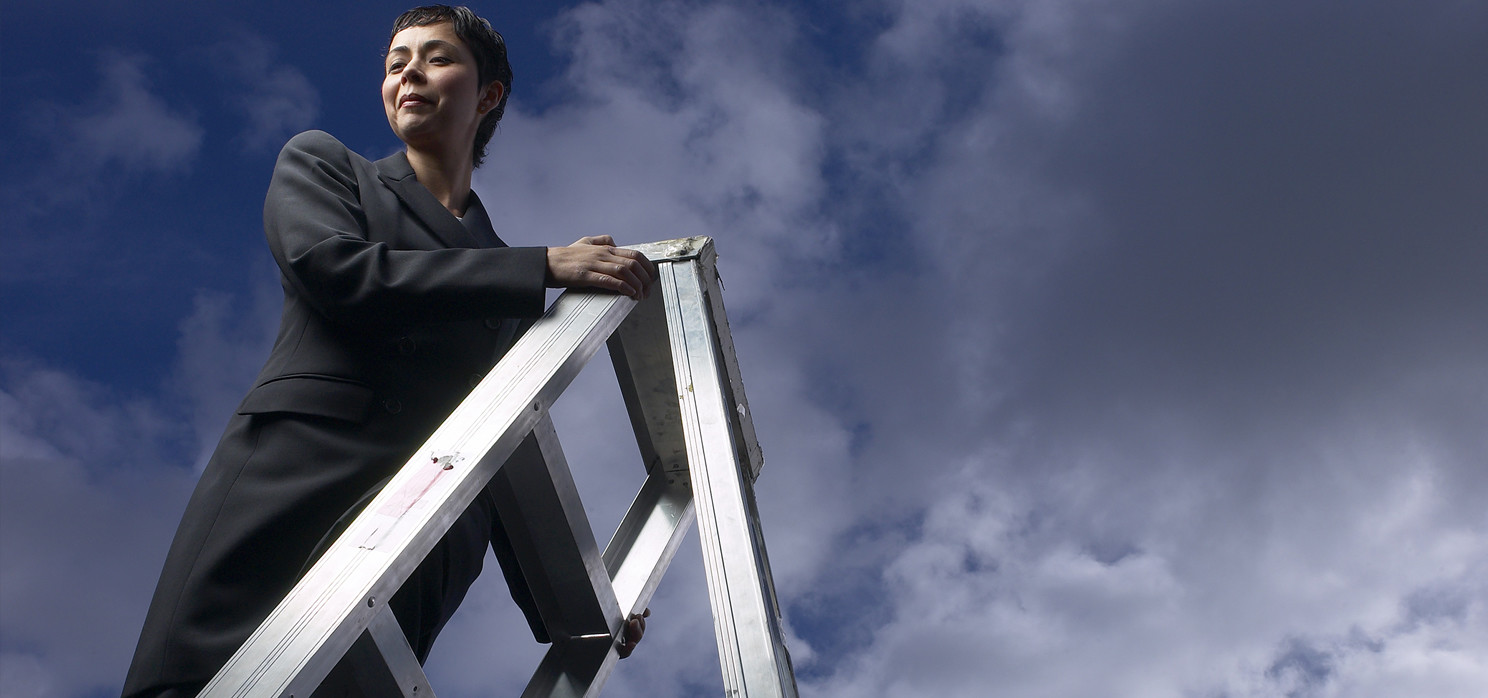 Career Trajectory
I had a coaching client who went from Manager to Director to C-level in less than 5 years. He was competent, for sure. But he also had strong relationships at the C-level and I have no doubt it was those relationships (not amazing coaching) that blazed the trail for his fast-tracked rise in the organization.
It works the other way as well. Perhaps you or someone you know lost a job (or opportunity) because of a strained relationship. In Jeffrey Pfeffer's book Power: Why Some People Have It and Others Don't, he's clear: "The lesson from cases of people both keeping and losing their jobs is that as long as you keep your boss or bosses happy, performance really does not matter that much and, by contrast, if you upset them, performance won't save you."
Whether we agree things should be this way or not misses the point. Spend enough time in the workplace and you'll see Pfeffer's findings ring true. Your relationship with your boss matters—more than most people realize.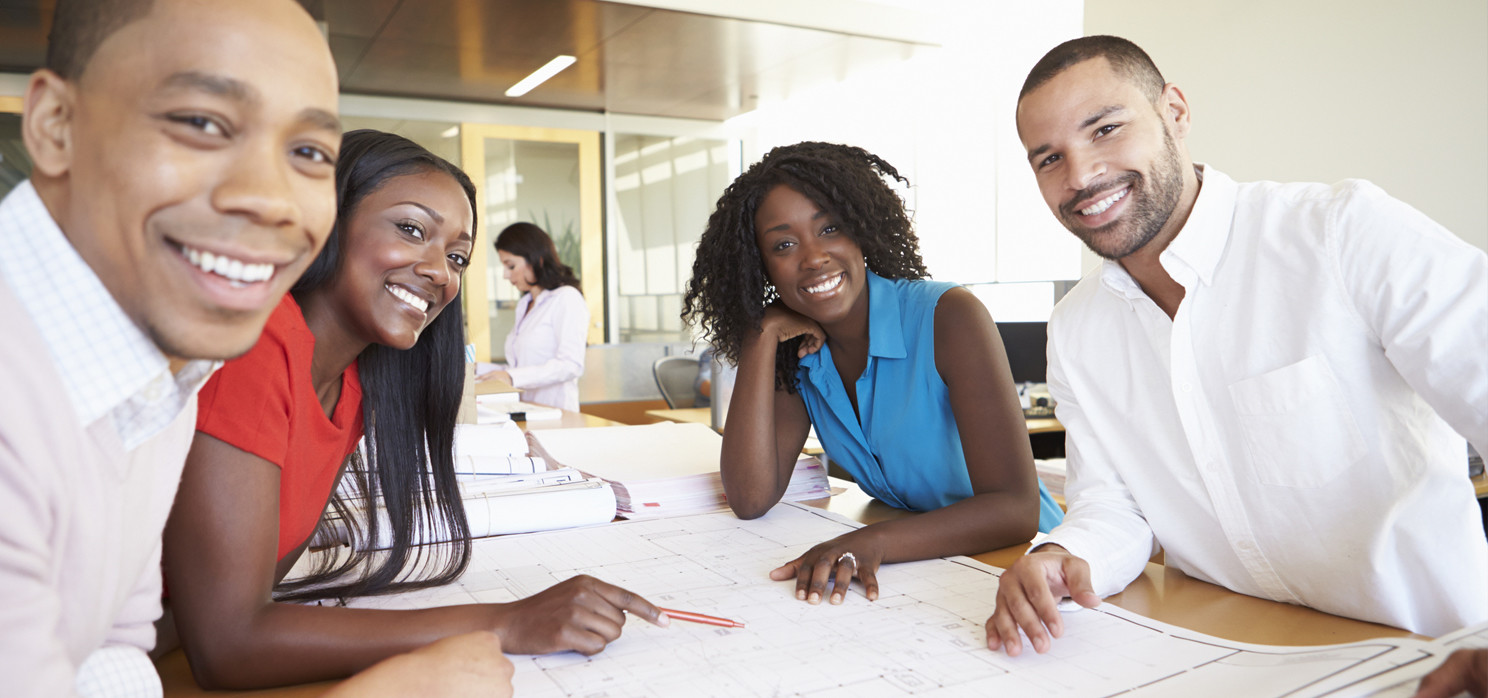 More Than Just With Your Boss
But it's more than just your boss. Strong relationships with co-workers create greater trust which means work gets done faster. That's the whole premise of Stephen M.R. Covey's book The Speed of Trust. Good relationships with your team members help with engagement, retention, and just about every other measure that matters.
In the world of projects, the strength of relationships with stakeholders makes all the difference. They're more likely to show up for meetings, advocate for your project, and speak honestly about their concerns…. if they like you, trust you, and respect you. And if they don't? Your odds of successfully delivering are significantly diminished.
But you know all of this already. Maybe the Pfeffer point is new and somewhat depressing, but you've known for years that relationships matter, right?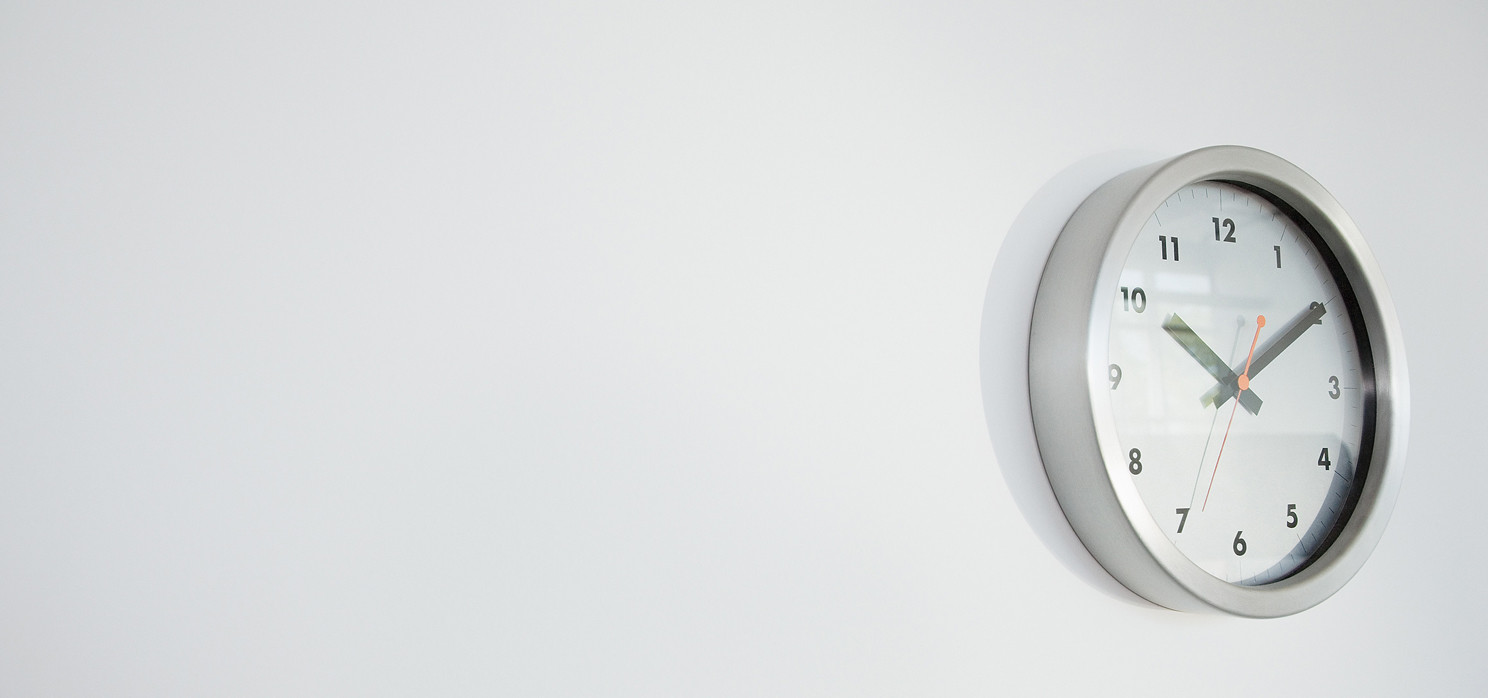 Why Don't We Do What We Know Is True?
After working with hundreds of executive coaching clients and speaking on the topic to audiences around the world, the biggest pushback isn't that people disagree with the point. The reality is they don't feel they have time to develop relationships.
Great idea—don't have time to do it.
If you take nothing else away from this discussion, it's this: you can't afford to not do it.
In subsequent posts, I'll share more ideas to help you build relationships without demanding too much time. For now, share your thoughts in the comments section. How have relationships helped you in your career? With your projects? Let's keep the conversation going. After all, that's a great way to build relationships!