Regardless of your career stage, the Certified Associate in Project Management (CAPM)® is an asset that will distinguish you in the job market and enhance your credibility and effectiveness working on — or with — project teams.
Organizations with standardized practices attain better results, as shown in our 2015 Pulse of the Profession® report. Because the CAPM® recognizes your knowledge of the profession's preeminent global standard, you'll stand out to employers and be poised to move ahead.
Project management is a rapidly growing profession. Through 2020, 1.57 million new jobs will be created each year and qualified practitioners are in demand. With the CAPM, you'll be on the fast track to opportunity.
Who Should Apply?
If you'd like to manage larger projects and gain more responsibility or add project management skills into your current role, then the Certified Associate in Project Management (CAPM) is right for you.
CAPM Exam Guidance
To earn your Certified Associate in Project Management (CAPM)® certification, you need to meet the experience and education requirements, and pass the CAPM® examination, a 150-question, multiple-choice test.
Regardless of how advanced your project experience or education might be, you should still prepare vigorously for the exam. Successful CAPM® candidates typically use multiple study aids — including courses, self-study and study groups — and will spend many hours to prepare, so make sure you leave yourself plenty of preparation time before you take the exam.
Step 1: Get familiar with the basic resources and create your own study plan:
Develop a study plan and dedicate a regular time to study.
If you want to pass the CAPM exam, you will need to have a plan to study in manageable chunks and establish discipline to follow through on the plan. The study plan includes what you are studying, how much time you plan to spend per day, what topics you plan to cover, and what materials you will use.
Make sure you have time to change your plan based on practice test results. For example, if you scored low in risk and procurement management topics on a practice test, you should change your study plan to emphasize those knowledge areas to bring yourself up to speed.
Whether you are self-studying or participating in a class, you need to be able to devote time to regular study in order to be adequately prepared for the exam. We have found that many CAPM test candidates do not need a boot camp, but it is vital that you are adequately prepared before you sit for the exam.
Step 2: Start with PMBOK® Guide - but be prepared to move beyond
Any CAPM candidate needs to read (and study) the PMBOK® Guide at least once, if not twice. The PMBOK® Guide is the primary source for exam questions, so you need to be familiar with it. Second, reading the PMBOK® Guide all the way through gives you more knowledge about its structure, which will help you look up key topics later on. If you need a copy of the PMBOK® Guide, you can purchase one at PMI's store. If you are a member of the Project Management Institute (PMI)®, you also get a free digital copy.
On your first time through the PMBOK® Guide, we recommend reading and taking notes on a maximum of one knowledge area per day. At this pace, you will get a quick overview of processes and learn more about how the guide works. After you are more familiar with the PMBOK® Guide, you can go back through and take more detailed notes in order to develop a greater understanding.
Please find some further guidance on how to work with and through the PMBoK Guide effectively in this article: ☛ "How To Get CAPM® Certification Using Four Study Techniques"
Review the latest edition of A Guide to the Project Management Body of Knowledge (PMBOK® Guide) (☛ https://goo.gl/DCNxPQ )
Study additional sources to supplement the PMBOK® Guide.
Only a few books devoted to CAPM exam prep have been updated for the PMBOK® Guide Fifth Edition. One such resource is Rita Mulcahy's CAPM® Exam Prep, Third Edition by RMC Learning Solutions. This book combines full knowledge area coverage with practice questions and innovative ways to reinforce your understanding of inputs, tools and techniques, and outputs (ITTOs). Another useful resource is CAPM®/PMP® Project Management Certification All-In-One Exam Guide, Third Edition by Joseph Phillips. Although it covers the PMP exam as well as the CAPM exam, it has been updated for the PMBOK® Guide Fifth Edition.
If you come across a source that tells you there are topics you will not need to know for the exam, make a note to study these topics later. This practice will help you in two ways. First, if the topics do appear on the exam as regular or pretest questions, you will know the answer, which will boost your confidence. Second, you will almost certainly need to know the topics for the Project Management Professional (PMP)® exam later. Choose a time after you have completed the basics of your study to revisit these topics and you will set a foundation for future success.
Here are our recommendations (in no particular order!):
Step 3: Took a CAPM preparation course and get your required 23 contact hours of project management training.
Here are our recommendations for some good course options (in no particular order!):
(since such things are not allowed here please go to
5 Steps Guidance to becoming CAPM® certified
For the full version of this guide where it was published first time and where it will be actualized and enhanced whenever necessary. Thanks!)
Step 4: Finalize your preparation by utilizing a CAPM Simulator!
Take practice exams and note where you struggle.
Consider the following when looking for practice exams:
Do you get a rating of how you did in each area? PMI provides you this rating when you finish your actual exam. Any area where you score Low Proficient needs more attention.

Do the answers give you references to the PMBOK® Guide? Looking up these references is a good habit because you get immediate feedback about how to get the question right next time.
Manage your practice exams by keeping the following factors in mind:
If the questions don't change, then don't take the exam more than twice. After two passes through, the exam is of less value because you remember too much. If a resource's exam questions are drawn at random from a database, you can probably take it more than twice without significant repeat of questions.

Aim for a score of 75+ percent. If you can achieve this score consistently in every NEW mock exam you take, you should feel confident in passing your real exam.
Quiz yourself using a CAPM Exam Simulator, flashcards and study tables, review your notes from course and take lots of practice exams.
Anytime. Anywhere. Any Device. Best Simulator for the CAPM Exam
Prepare for and feel 100% confident to pass your Certified Associate in Project Management (CAPM)® Exam by using The CAPM® Exam Simulator.
The simulator gives you access to 750 realistic CAPM exam sample questions (5 exams) in an online environment. Question difficulty and style is very close to any question that you will encounter on your actual exam. A team of certified project managers not only developed all questions to be as close to the real things as possible, but they are also updated them to the latest CAPM Exam Content Outline as well as the most recent PMBOK® Guide.
… and it's the only simulator that offers Live Feedback™!
(since such things are not allowed here please go to
5 Steps Guidance to becoming CAPM® certified
For the full version of this guide where it was published first time and where it will be actualized and enhanced whenever necessary. Thanks!)
Step 5: Take the exam and earn your CAPM®!
Manage your time and confidence during the exam.
Managing your time and confidence during the exam gives you the best chance to succeed. Don't spend too much time on any one question. We recommend spending no more than 30 seconds on a question during the first round, and marking any for review that take longer to complete. When you've completed your first round, you can then go back and spend more time on the marked questions. Give yourself a minute for these, and then as a final pass, take your best guess or employ some kind of strategy (like putting all answers as B or C) on any that are still blank. Never leave a question blank. There's no penalty for guessing, but any blank question is 100 percent wrong.
There are several strategies you can use to manage your confidence. Remember to smile, as it will encourage you to relax, and take short mental breaks with the time you save using your time management strategy. Remember not to get stressed out if there's one really hard question. It could be one of the pretest questions. Just mark it and move on.
All the best!
We hope that by following these tips and tricks, you will be able to obtain your CAPM® certification. Passing this exam helps you clear a large hurdle and shows your competence and commitment to project management.
Do you have any other concerns going into your CAPM® exam? If you've passed the exam, what other tips have you found useful? Please let us know in the comments.
This Guide was first published here:
5 Steps Guidance to becoming CAPM® certified
You will find the complete guide (with all Links and recommendations!) in it's always most actual version there.
Regards,
Markus
PMI, PMP, CAPM, and PMBOK are registered marks of the Project Management Institute, Inc.
https://goo.gl/71cKm2

17% off this January 2017 for new The PMI-ACP® Exam Simulator!


What are the features of the new PMI-ACP® Exam Simulator?
It has 4 simulated exams of 120 questions each. A total of 480 exam questions. Covers 7 domains of the PMI-ACP® Exam. Live feedback available for student feedback on the simulator questions.

What will students get?
• 90-day access to PMI-ACP® Exam Simulator realistic questions.
• Exam course of advanced Project Management Institute (PMI)® exam strategies.
• Sample exam score worksheet for monitoring exam practice results.
• Contact Hour worksheet to tally your contact hours.
• Forum access for discussions with other students.
• Exam Tips newsletter.

Will students get the complete sets in January?
No, it will be a progressive release. Here is the timeline for the release of the simulated exam sets:
• Exam sets 1 & 2 with 120 each questions will be released on January 2017. Price will be $59 for 90-day access and $220 if bundled with Agile PrepCast (Elite package).
• Exam set 3 will be released on February 2017. With a total of 360 questions, it will then be sold at $79 for 90-day access and $230 as Elite package.
• Exam set 4 available by April 2017. Complete package price will be $99 for a total of 480 questions to access for 90 days. Elite package price becomes $240.

Our Recommendation: Purchase either The PM Exam Simulator or the "Elite" bundle in January, even if you are planning to take the PMI-ACP Exam in April or later. This makes financial sense because your 90-day access only begins when you take the first exam/quiz in the simulator. So you can buy it in January and then simply wait until April (or later) to take your first exam. This will allow you to access all 4 Exams with a total of 480 Questions (starting in April), but you only paid the price for 2 exams! It's the cheapest you can get it.

https://goo.gl/71cKm2
Actually this offer is unfortenatly only availble in german language, therefore this posting is also in german and target all german speaking professionals here on pm.com.
An english speaking version may be availbel autumn this year; if so i will let you know:
"PMP myWay" ist eine Kombination unterschiedlichster Lernelemente, mit dem Ziel, die Vorbereitung zum PMP-Examen stressfrei und alltagsbegleitend durchzuführen.
Für Ihren PMP-Erfolg haben wir verschiedene Lernelemente zu einem harmonischen Gesamtkonzert der PMP-Prüfungsvorbereitung arrangiert.
Sie werden betreut durch Ihren Lernprozess geführt und können sich mit vertretbarem Aufwand - auch während ihres Vollzeit-Jobs - auf die PMP-Prüfung vorbereiten!

Hier eine Überischt zu den Highlights/Komponenten (auch einzeln bzw. individull kombiniert buchbar!)
- Zwölf Lerneinheiten
- Zwei Präsenztage
- Elf Webinare
- ca. 90 Videos
- Lernplattform mit Quizzes, Übungen und Lese-Empfehlungen
- mehrere Hundert PMP-Übungsfragen
- Zwei Bücher
- ein (geschlossenes)Lernforum
- PMP- und PMI-Betreuung (wenn gewünscht!)

Unter folgendem Link finden Sie eine ausführliche Beschreibung der einzelnen Komponenten, ein Einführungsvideo, FAQs sowie eine Übersicht zu den buchbaren Paketen:
http://www.das-wuttke-team.com/pmp-myway-MK

Im Silbertarif können Sie einzelne Module flexibel gem. Ihren individuellen Bedürnissen zusammenstellen.

Bitte zögern Sie nicht etwaige Fragen auch gerne direkt hier im Forum zu stellen. Oder schreiben Sie mir gerne eine Nachricht.

Ergreifen Sie jetzt die Gelegenheit, Ihrer Projektmanagement-Karriere einen entscheidenden Schub zu geben; bsuchen Sie uns unter:
http://www.das-wuttke-team.com/pmp-myway-MK

Wir freuen uns auf Sie!

Markus Klein
Mastering the project management methods represents only one condition for the target-aimed managing of projects. Also other skills like in-depth management, soft skills and strategic skills are required to succeed in the field of project management. With the new "Talent Triangle" PMI calls for this skills of its future candidates for recertification. This article is about the most important changes. It explains you the new areas of expertise of the "Talent Triangle", provides an overview of how the PMI recertification is affected and shows ways to acquire the required competencies in there.
Since PMI adressed the changes last year there rumors many questions regarding the change like:
What means

those described

areas of expertise

for my

actual q

ualification

?

What exactly

will change per Decemeber 1st?

How do we

re-certification

after 1 December

2015?

How and where do I find

qualifications

,

which met the new

PDU requirements

?

and many more ...
This article should help answering those and may be all your other questions; therefore it describes,
w

hat

the new "

Talent

Triangle" is

describes the areas

of competence

a project manager needs to master

,

which are

displayed

in the

"

Talent Triangle"

an overview of

the various

PMI

certifications

,

the impact of

the introduction of the

"

Talent

Triangle"

respectively

on

the

future

re-certifications

opportunities to acquire

the required

PDU's accordingly to the

skills mentioned

in the "Talent

Triangle"
---
Project Management Methods Are Only Half The Battle
Mastering the project management methods is only one of the prerequisites for goal-oriented management of projects. In order to be truly successful, a project manager needs much more knowledge and skills. This was the result of a market survey initiated by PMI and the feedback from certified project managers around the world. Therefore 71% of the asked companys think, that special leadership skills of the project managers are crucial important for the success of a project.
The evaluation of the market investigation and the feedback of the certified project managers resulted in a range of skills which help project managers to better carry out their projects. This was the basis where PMI developed the the "Talent Trinagle" from, which was published as part of the announcement of the changes in the recertification process early 2015t.
Under "Talents" PMI understands employees who perform their tasks optimally. In this sense the "Talent Triangle" is the description of the areas of competence, in which a project manager can act safely, in order to optimally fulfill his role. By emphasizing the leadership and strategic skills (Leadership and Strategic and Business Management) in addition to the methodological knowledge (Technical Project Management), the project manager is gaining profile.
The

"

Talent

Triangle"

and

the re-certifications

The three sides of the triangle represent the talent necessary for a successful project management: Technical Project Management, Leadership, Strategic and Business Management.
In the recent re-certification every form of qualification in project management issues has been recognized. In future the project managers must prove, that they have continued to develop their skills in accordance with the "Talent Triangle". This way PMI wants to ensure that project managers focus their development on covering all areas of competence of the Talent Triangle and thereby strengthen their leadership and strategic skills more clearly.
The areas of expertise
The enumeration of the facets of the areas of expertise carried out here examplary.



Competence Area "Technical Project Management"

The term "Technical Project Management" can be described best by translating it with "methodical project management knowledge". Here is demanded by the project manager that he has the methodical knowledge that is required for project management; that he has the ability to apply this knowledge in practice and so he can fullfill his role as a project manager in the planning and implementation of the project adequately.
Required competencies therefore include (but are not limited to):
t

echniques for requirements analysis and definition

p

roject planning and controlling

Risk Management

Scope Managament
The contents of this area of competence will vary by type of certification. So, for example, has a project manager for Agile projects to dominate the Agile methods, Scrum about Kanban through to Extreme Programming. A portfolio manager on the other hand needs to know how a project portfolio is managed - from the integration of projects in the company's strategy on the coordination of projects in a portfolio to the further development of the portfolio.
According to PMI, the competencies in the area "Technical Project Management" can best be learned via seminars, webinars, online trainings and so on, cause structured knowledge is appropriated here. In contrast, the soft skills which have to be learned in the competence area "Leadership" are associated with a fundamental change in behavior of the project manager.
Yet another study of PMI showed that 66% of surveyed organizations indicate that project managers with the appropriate technical skills very hard to find. (See also: PMI's Pulse of the Profession In-Depth Report The Competitive Advantage of Effective Talent Management, 2013.) This can not only be because there are too few project managers, but also the fact that the existing project managers often does not have the necessary technical project management knowledge, which the companies expect of them. In fact this is a great argument why becoming a PMP (or gaining another available certification) is valuable and can benefit your project manager career!
Competence Area "Leadership"
By consciously naming and design of "Leadership" as its own area of competence it is emphasized that the successful management of projects not only requires technical/methodical knowledge, but also leadership skills. Management knowledge is more important, the larger and more complex a project is.
With leadership knowledge is meant the ability to lead and develop a team and to show an situationally appropriate behavior in dealing with the various stakeholders.
While a project manager with expertise in the area "Technical Project Management" can plan and execute the project; his expertise in the field of "Leadership" will help him dealing with the handling of the various stakeholders in the project.
These include (but is not limited to).:
Negotiations

Conflict Management

Motivation of employees

Feedback techniques

Ability to influence stakeholders

Team Development

Emotional intelligence
71% of organizations surveyed indicate, according to a further PMI study, management skills as most important for the long-term success and 75% consider it as very important for the successful management of complex projects. (See also PMI : PMI's Pulse of the Profession In-Depth Report Navigating Complexity, 2013.)

Competence Area "Strategic and Business Management"
"Strategic and Business Management" is - like "Leadership" - an element that also comes from the skills repertoire of managers. The definition of PMI for this area of ??expertise can be translated as: "Strategic knowledge and industry knowledge", which improve the project implementation and promote better corporate results.
This means specifically, that project managers implement and execute their projects accordingly to the strategy of the company as well as they acting with an entrepreneurial spirit and have knowledge of the industry they working in.

These include (but not limited to):
Entrepreneurial activity

Marketing and law

Strategic

Planning

and alignment of projects

Contract management

Management of complexity

Studies of PMI have shown that the success rate of projects by 58% rising to 72% if they support the company's strategy. (See also PMI : PMI's Pulse of the Profession In-Depth Report Navigating Complexity, 2013.)
[widgetkit id="3" name="PMI's Talent Triangle"]
(Source: pmi.org)
The certification scheme of PMI

PMI offers a wide range of certifications. These are aligned with the activities, the project manager has to do in project management. Below you can find a listing/overview about the available certifications.
PMP - Project Management Professional: This certificate validates the competence, that the credential holders adequately perceive the role as a project manager and that they have the competence for leading and directing project teams. ( for further informations about this certification please visit pmi.org/pmp ; for informations about how to start your PMP preparations, you may also visit our "Guide to kickstart your PMP Prep!" )


PgMP - Program Management Professional: This certificate proves that the credential holder can manage multiple, complex and interrelated projects/tasks within a program, which are combined to achieve strategic and organizational results. (for furhter information about this certification please visit pmi.org/PgMP )

PfMP - Portfolio Management Professional: This certificate attests many years of experience and extensive knowledge as a portfolio manager to the credential holder. It demonstrates proven ability in the coordinated management of one or more portfolios to achieve organizational objectives for the credential holders (for further information about this certification please visit pmi.org/PfMP )

CAPM - Certified Associate in Project Management: This certificate confirms a basic knowledge and understanding of project management, its (PMI)terminology and the related project processes. (for further information about this certification please visit pmi.org/CAPM )

PMI-PBA - Professional in Business Analysis: This certificate attests experience in business analysis. The credential holder is able to work effectively with stakeholders to define their business requirements. They shape the output of projects and drive successfull business outcomes. ( for further information about this certification please visit pmi.org/pba )

PMI-ACP - Agile Certified Practitioner: This certificate is designed for those who apply the agile principles and practices in their projects. It certifies both experience as well as training in Agile methods such as Scrum, Extreme Programming, Lean and Kanban. (for further information about this certification please visit pmi.org/ACP )

PMI-RMP - Risk Management Professional: This certificate attests knowledge and experience in identifying and evaluating project risks and developing plans to mitigate risks and to capitalize on project opportunities. (for further information about this certification please visit pmi.org/RMP )

PMI-SP - Scheduling Professional: This certificate attests demonstrated knowledge and many years of experience in the development and maintenance of project schedules. (for further information about this certification please visit pmi.org/SP

Re-

Certification

by collecting

PDUs

All these certificates must be renewed after a specified number of years. For re-certification you have to collect so-called "Professional Development Units (PDU)". The number of PDUs is determined by the respective certificate. A PMP credential holder for instance must making a total of 60 PDUs within the 3 year re-certification cycle.
It is possible to transfer up to 20 additional PDUs that he had acquired to the following year.
Since December, 1st 2015, a PMP has to be aware that he need PDUs for the categories of training from all three competence areas of Talent Triangle.
There are two PDU types: "Education" and "Giving back

"
The PDUs to be acquired are divided into two different types:
Continuing Education (minimum of 35 PDUs over 3-year-cycle required) and

Giving Back to the Profession (maximum of 25 PDUs possible).
The two PDU types are further divided into different categories.

Education and Training: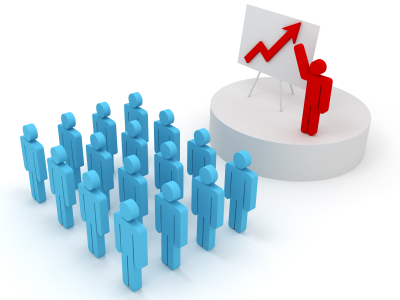 Category A: qualification courses from recognized education providers (R.E.P.) and qualification programs of the local associations of PMI (Chapters) and communities. For 1 hour training one PDU could be claimed
Category B: Continuous training. This can be offered by universities, their own company or other training providers. again f or 1 hour training one PDU could be claimed. The evidence can be provided via an attendance certificate or course materials.
Category C: self-study. They include the following learning activities: reading books, magazines and manuals; Watching videos or listening to podcasts; informal discussion with colleagues; Coaching by a colleague. for 1 hour self-study one PDU could be claimed .
The recognition of PDUs is requested at PMI using their online system "Continuing Credential Requirements" (CCR). PDU's i n category A training have already been approved in advance. The approval of Category B and C takes place after the application. In this case, the PDUs are only credited for certification if they are recognized by PMI.
Contributions to the development of project management ("giving back")
Development of new project management knowledge: This includes writing articles as an author or co-author, posts in blogs or podcasts, lectures and presentations, performing training, conducting discussions or participation as an expert in a panel discussion.

For every hour that is spent in these activities, 1 PDU may be invoked.

Detection is carried out by reference to the finished product in the CCR system.



Volunteerism: These include, for example,

participation in a PMI organization, contributions to these PMI organization, such as

directing an event or creating documents, project management support of charities.

For every hour of work a PDU may be invoked.

However, a prerequisite is that the activity was not remunerated.

When applying for the PDUs, enter the appropriate activities and as proof a contact person who can confirm this activity. As a PMI Member you have several volunteer opportunitys (live and virtuell) around the world.



Working as a project manager in the respective working environment: for 12 months of activity, you can make 5 PDUs submitted.

Detection is carried out by a job description of the employer or client.
PDUs in the categories "contributions to the advancement of project management" can only be claimed for activities that have already been completed.
PDUs can be earned in one training for several competency areas when subjects treated of several competence areas. The PDUs must be divided according to the proportions of subjects in training. Assume a 2-day training with a total of 16 hours of training, where 10 hours related to the topics "Project Definition", "content and scope of the project" and the "Work Breakdown Structure" and 6 hours are related to the topic "negotiation with stakeholders "; than 10 PDUs could be claimed for " Technical Project Management "and 6 PDUs can be credited for " Leadership". If the training provider is a R.E:P. such allocation can be seen from the exercise description.
In a non-recognized training program, the applicant must make himself the division. From the training plan is most apparent on which training topic omitted what times. The themes must then be assigned to the areas of expertise of the talent Triangle. For example, on the first day of a two-day seminar "methods and tools of stakeholder management" treated and on the second day "conversation with stakeholders". The hours of the first day will be assigned to the competence area "Technical Project Management" and the hours of the second day to the competence area "Leadership".
If the minimum number of PDUs earned in each of the competency areas that further PDUs (needed to complete the full number of PDUs in total) can be earneed in any competencearea. A PMP can e.g. making a total of 12 PDUs in the competence area of "Technical Project Management", a total of 12 PDUs in the competence area of "Leadership" and a total of 11 PDUs in the competence area "Business and Strategic" . He has earned the minimum number of required PDUs for the PDU-type "training and education"(namely 35 PDUs).
(Source: pmi.org)
For the PMI credential holders, it will not always be easy to assign any specific course content to one of the elements of the Talent Triangle. Great therefore is certainly that accredited training provider (R.E.P.) must assign their course content aligned to the competence areas.
How to effectively and efficiently acquire skills
Knowing what skills are needed, is important. However, how can these competencies be acquired as effectively and efficiently as possible?
Missing skills are not only acquired in formal training programs, such as training or seminar. The so-called. "70:20:10 Model for Learning and Development", which was developed in the 1960s by Morgan McCall, even emphasized that we acquire 70% of our knowledge through practical activities, 20% from other people and only 10 % through formal training.
Formal learning methods, such as e.g. Training, university courses or webinars, have especially great importance and effectiveness when new content has to be learned. In contrast, there are informal ways of learning, for example, the idea of introducing ??a new project management tool as part of a meeting, watching videos, or the advice of a colleague. This qualification can be submitted under the category C (self-study).
Choice of training provider
Both, the number of suppliers of Project training as well as the number of trainings offered to project management are very large. Therefore, it is important to find out the right one for the individual training needs.
Use the following checklist to verify that you have selected the training provider suits your qualification needs.
Does the raining provider offer

a specific seminar on the content / the competence to which I want or need to acquire/improve?

Is there a detailed course description available?

If not: Is it possible to request some?

Is the

to-learn content broken down by areas of expertise and PDUs?

Are the announced methods suited to acquire the desired content / skills (e.g. role plays and exercises)?

Is the institution and/or the teacher known as qualified in professional circles / from colleagues / my network?

Are there any references to the seminar?

Can I interview colleagues in the company or in my network, who have already attended the seminar?
What is better: Off-the-job training or training on-the-job?



Qualification Off-the-job - pros and cons
Off-the-job activities are formal qualification events such as seminars and trainings. The participants attended a qualification usually with a training provider.
Pro:
Off-the-job skills training are impulse. The participants get to know something new and gain inspiration. You should take advantage of off-the-job activities, if you want to familiarize yourselve with a new topic. For example, if you have not yet any knowledge in strategy development and want to learn tools such as the SWOT analysis.
O ff-the-job activities are also suitable for training of soft skills. Here you can try out new behaviors in a protected seminar environment. Off-the-job activities are usually offered only for very general topics such as basics of project management, presentation or team management. The fact that it is not directly involved in the daily operations, you can focus on learning.

contra:
Off-the-job measures have the disadvantage that the participants the newly acquired knowledge can not or only partially connect with his daily work practice. The transfer of learning, the implementation of what has been learned in the work practice, essentially determines whether the participants the knowledge and skills successfully appropriated. It can not be always resorted to the help of an instructor and the learner is usually left on their own.
With off-the-job training PDU in categories A and B can be earned.
Modern learning formats

The modern learning formats are a special form of off-the-job measures. This term may be used to summarize all forms of learning, which are now offered in addition to traditional training and learning and which using new technologies such as the Internet, mobile devices or videos.

pros:
The advantage of these learning formats is that they can be used both in the work environment, as well as at home. In general, the lessons are offered in small learning units from 30 min to 2 hours. This learning can be well planned in the daily routine. Compared to presence seminars modern learning formats are usually cheaper also.
Modern learning formats should be used if you want to acquire specific topics quickly. Well suited are all specific topics of project management, such as creating work breakdown structures, schedules or methods such as cost-benefit analysis.
Offers for modern learning formats will tendtentially become more and more and a variety of subjects with these learning formats will be available.
Modern learning formats are well suited for participants who have a high self-learning competnece and can organize their learning processes well.

cons:
These methods are only used well when the learner has an appropriate learning environment in which he can work without interference ..
The most important modern learning formats are:
Computer Based Training (CBT) and Web Based Training (WBT): Both exercise formats are called Computer Assisted Training, that means the content is offered with the help of computers. In CBT the contents is provided on data carriers and in the WBT the content could be retrieved over the Internet. Good CBT or WBT should offer the content not only in the form of a computer-assisted presentation, but included active learning element such as questions, exercises or tests.
Webcasts: The term "webcast" is made up of the words "World Wide Web" and "broadcast". A webcast is very similar to an Internet radio broadcast with the learning contents are conveyed. However, while the Internet radio audio is transmitted, also presentations or even live demonstrations can be demonstrated in a webcast.
Webinars: The term "webinar" is composed of the two components "World Wide Web" and "Seminar" together and is registered as a brand name since of 2003. Webinars offered on special platforms. The participants and a moderator are interconnected. As with a seminar, a webinar is often be made by a presentation of shares, exercises and group discussions.
Instructional videos: The training content is taught here in the form of a video clip. For example, it is shown in a video how to create a project plan with Microsoft Project. Many instructional videos are available on YouTube.
The webinars offered by PMI (pm.com) or its accredited training providers are assigned to the PDU category A. Offered by other training providers they are assigned to category B. Contents of webcasts and video tutorials are available in self-study and therefore assigned to the category C.
Qualification "on-the-job"
On-the-job training programs combine learning and working. The participant is supported by formal framework to new learning contents at his workplace. The advantage of this form of qualification is that the transfer of learning is facilitated because the participant immediately tested the learned contents in his working environment and it is integrated into their daily work practice. In on-the-job qualifications you qualify while you are working.
Examples of on-the-job measures:
the acquisition of new activities in which you will be advised by an experienced colleague,

the support of a coach or

Jobrotation programs.

Mentoring, the support of an experienced project manager, and

Collegial supervision are also opportunities to qualify on-the-job.
On-the-job activities are usually no formal offers of training providers. Therefore, these deals include the PDU category C.



Study of literature
The study of literature includes in addition to reading textbooks also the reading of content on specialized portals, such as projectmanagement.com. In addition, PMI offers more online literature, which can also be downloaded for free in some cases.
Also for the study of literature PDUs under the category C could be claimed (self-study).
Conclusion
With the talent Triangle also leadership skills and strategic and entrepreneurial skills are emphasized in addition to the methodological skills in project management, which are necessary for successful project management.
The primary goal is to attract project managers and other project management professionals to expand their skills - as part of recertification - in this regard to have in large strategic projects the necessary management skills available. At the same time, the role of the project manager will be upgraded.
---
links (for further informations):
---
This article is originaly published (with additional features like an interactive presentation!) at projectmanagement.plus