Get the PMAspire PMP Exam Simulator Package of your choice with an exclusive 15% OFF! You will find the discount code at the end of this article!
---
You may ask yourself "Why do i need such an online PM Exam simulator? Would it not be enough to do the sample questions out of my Prep book and may be search for some additional and free available sources online?"
Well, here are some articles which may explain why we do think that using a online PMP Exam SIMULATOR is just mandatory for a proper PMP Exam preparation strategy:
What is a PMP exam simulator? ☛ http://goo.gl/6sZr28
7 Criteria for Selecting The Best PMP Exam Simulator : ☛ http://goo.gl/5HpGqj
A PMP Exam Simulator Will Help You Pass the PMP Exam ☛ http://goo.gl/RZq91r
A PMP Exam Simulator Assesses Your Readiness for the PMP Exam ☛ http://goo.gl/ziDhYt
---
Until the end of April you can obtain a nicely 15% Discount on every simulator Package by PMAspire just by using this discount code while registration/checking out: PMPLUSAP17
for instance:
PMAspire Exam Simulator:
☛Package Name: PLATINUM
15% Discount Code: PMPLUSAP17
Please go to the following link for registration for the PLATINUM Package!: ☛ http://goo.gl/FrCEp8
you can find an overview about all available PMAspire Simulator packages and all its features here: ☛ https://goo.gl/K8MnEa
You may try it for free: ☛ http://goo.gl/VFNixj
If you already have an account in PMAspire, please follow:
Log in to your existing account > Click Package upgrade (Top right corner) > Choose Platinum/Gold > Input discount coupon code > Follow the payment instruction > Finalize the order > DONE!
This exclusive offer is only available until the end of April! So act now!
As you may know the PMP Exam will change in the beginning of 2018 based on the upcoming sixth Edition of the PMBoK Guide (release is planned in Q3/2017; for details about the upcoming changes please refer to this article: PMBOK® Guide 6th Edition will be released in Q3/2017 - what will change? - UPDATED! ).
If you plan to become a PMP in 2017 you should assure to obtain this certification towards the end of 2017! You may ask yourself "why that? What is the reason for this pressure?". Well, the changes coming with the new PMBoK Guide Edition will be significant and so the PMP exam changes (the new PMP exam is expected to become valid in the Beginning of 2018!) will be significant too.
We all know that the preparation for the PMP exam needs time and dedication and if you do prepare based on the actual prep material available (which is all based on the actual 5th Edition of the PMBoK Guide!) then you need to assure to obtain the credential toward the end of 2017 and before the new exam will be in place, right?!
Of course all the providers for the PMP preparation material will update their materials to be aligned to the 6th Edition of the PMBoK Guide, but like we know from the past it will take some time for those updates and we can expect that the new courses/simulators/books/flash cards and so on will not be completely ready in time. Some may need towards the mid of 2018 to completely align their materials to the new PMP Exam version. This can cause you to start your preparation later in 2018 then you might have planned to.
The generic timeline in our picture at the top of this article shows you an example of a rough study plan and it shows you also, that you should not loose any time to start your preparations know!
Yes, there is some time buffer involved, but you will need this, trust us!
Well, a wise man said sometimes: "Always start with the end in mind!" and so let's do it this way:
Exam Date:
While creating this timeline we had assumed that you want to have the option for using all of the offered three attempts (of course we hope that you just need the first try but you will never know). This is also kind of a backup plan in the case you may fail the first or even the second try.
Between the exam dates we have 4 weeks left to re-focus and additional practicing. Of course we could shorten this time frame later when the available time is getting short. But from our perspective there should be at least 2 weeks between the trys.
Ok, now let's switch back to the start of your PMP journey.
First of all you should
prepare your learning environment:
You should take your PMP preparation as a project on it's own and as you are a professional already (otherwise you wouldn't fulfill the PMP Exam requirements, right?) you should be professional here as well. That means that you would prepare your learning environment and create all the preconditions (including your personal learning strategy!) for a successful undertaking.
You can find detailed instructions and guidance for creating your learning environment within the first section of our "let me be your PMP prep guide"-program.
If you do not want to participate in the complete program you could alternatively download the Section 1 out of the program from here (of course for free!):
If you have finished this task you will
start your preparations (KA1 - KA10):
Now you will start deep diving into the several "knowledge areas" (KA's) mentioned in the PMBoK Guide and your prep books. Of course you could follow the PMBoK Guide structure here (and most PMP exam prep books are structured in the same way), BUT we would highly recommend NOT to start with "Project Integration Management" (what would be the first KA in the PMBoK Guide!
In our "let me be your PMP prep guide"-program we do follow another sequence and we do also explain why this makes a lot more sense from our perspective (but in the end it is your personal decision of course!).
To support your studying you should utilize a complementary training course which will also help you to fulfill the PMP exam application requirement regarding the 35 "contact hours"!
You can do this either by joining a live class/boot camp or alternatively by using one of the available online training courses (mostly much more less expensive than live classes!)
Here are some recommendations for such online training courses:
Prep Cast: ☛ http://goo.gl/KUPFBG
Izenbrigde PMP Course: ☛ http://goo.gl/9kjrXK
If you have worked through all the content you should start
intensive practicing:
We can't underline this more: The key to PMP exam success is: practice, practice and practice! And to maximize your chance to succeed we do always strongly recommend using a professional online exam simulator. Yes, this may need to invest some bucks, but this will definitely pay off, trust us. We know this from our own experience!
Of course you should also practicing while working through the several KA's (i.e. by doing the end of chapter questions provided in every good prep book). But know is the time to really simulate the PMP exam situation. This does mean that you should do several (at least three!) full timed and full loaded exam simulations (200 Questions/4 hours).
And professional online exam simulators are designed and optimized to do exactly this!.
By utilizing such a simulator (or may be even two different ones) you will be able to assess your exam readiness by analyzing your mock exam results intensively (and those simulators will provide you the tools for this analysis!).
Here are our recommendations for the best available PMP exam simulators available out there:
#1: PMP Exam Simulator: ☛ http://goo.gl/9jh79N
claim a 10% Discount for this one use bonus code: MarkusQ117
#2: Pmaspire Exam Simulator: ☛Package Name: PLATINUM
10% Discount Code: VXD1R0GHID
Please use the following link for registration: ☛ http://goo.gl/FrCEp8
other discounted PMAspire Simulator packages an be found here:
http://projectmanagement.plus/en/ressources/pmaspire-exam-simulator
#3: Refinem Exam Simulator:
https://examprep.refinem.com/home
claim a 10% Discount on this using bonus code: Markus2017
And if you feel ready finally it has come the time to go for your first try.
We wish you all the best for your PMP exam preparation journey and much success for your exam taking in 2017!
PS: This post and of course the timeline will be updated on a regular basis over the course of 2017; at least monthly.
Get your 'Decode the Jargon of Project Management' eBook, for Free!
https://goo.gl/aqbn1d

Do you struggle to understand all the Project Management jargon you hear?

The world of project management is riddled with jargon and technical words.

Do you worry that you don't quite fit in with project management 'in crowd'?
Do you wish you could understand everything your colleagues are saying at meetings?
Do you get the feeling project management is actually quite simple, once you know the basics?
Do you wish you had a simple guide to over 130 common project and project management terms?

Never be clueless again!
Get your free 'Decode the Jargon of Project Management' eBook, for Free! (worth $17).

https://goo.gl/aqbn1d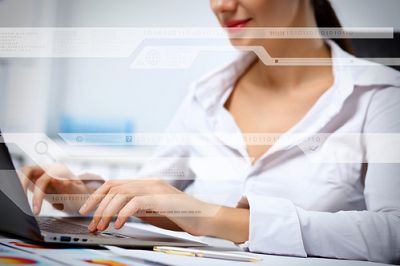 Best Simulator for the CAPM Exam
Prepare for and feel 100% confident to pass your Certified Associate in Project Management (CAPM)® Exam by using The CAPM® Exam Simulator.
The simulator gives you access to 750 realistic CAPM exam sample questions (5 exams) in an online environment. Question difficulty and style is very close to any question that you will encounter on your actual exam. A team of certified project managers (one of them was even a former volunteer who developed questions for the Project Management Institute (PMI)®) not only developed all questions to be as close to the real things as possible, but they are also updated them to the latest CAPM Exam Content Outline as well as the most recent PMBOK® Guide.
We also regularly review lessons learned from recent exam takers to identify any new exam trends in order to update our question pool, and it's the only simulator that offers Live Feedback™!
As a student who is using The CAPM Exam Simulator for exam preparation you will immediately benefit in the following ways:
No downloads
Prepare realistically
Perfect for active PMs
Manage your exam time
Prepare effectively
Gain confidence
Reduce study time
Access anytime
Access anywhere
Most importantly: Feel 100% Ready to take your exam!
- you will also receive the following bonus items absolutely free:
Advanced PMI® Exam Strategies (Email Course)
Sample Exam Score Worksheet (XLS)
Contact Hours Worksheet (XLS)
Access to online discussion forums
To obtain the 10% discount in February use Coupon code Feb17 while checking out.
https://goo.gl/yjMrMb


The one thing that we all really like about project management is how unpredictable days can sometimes be, right? I come to the office in the morning with a clear plan of what I'm going to do and then something happens. I love this challenge because as a project manager, I now have to re-evaluate the situation and change my plans accordingly.

But there is more to it than just responding with a knee-jerk reaction. These times demand situational awareness, and you need skill and finesse to handle changing demands effectively. Situational awareness is an important skill to build as a project manager and in this article we'll look at what it is and how you can use it on your projects.

Contents

1. What is Situational Awareness?
2. What is Situational Leadership?
3. How To Apply Situational Awareness
4. How to Make A Situational Assessment
5. Situational Leadership: Team Development
6. Making An Ethical Situational Assessment
7. Developing Your Situational Awareness

https://goo.gl/yjMrMb

This article is based on an interview that was recorded with Oliver Lehmann, MSc., PMP. The interview was done because "Situational Project Management" was recently added to the Project Management Professional (PMP)® Exam Content Outline, and Oliver has published a book on the topic (see link below).
So if you are currently in the middle of your PMP exam prep, then you can expect to see questions about situational project management on your exam. Therefore the article is not intended as a book review but as an introduction to the topic.

For more information about the book go here:

https://goo.gl/UnZ00W