It's not unusual to invite someone who champions your project at a meeting or event, such as a kickoff meeting. These champions enjoy the opportunity to impress their vision and expectations to the project team and its stakeholders.
You should welcome these opportunities as they are usually few and far between. All you need to do now is to prepare an introduction of this project champion. Introductions, like any other speaking opportunity, deserve to be appropriately prepared to be effective.
You first need to recognize the dual role of the introduction. It tells your audience who is speaking and why the person is speaking.
When you present the person, you want to make sure to provide significant accomplishments that justify the audience's attention. Having said that, you can pique the audience's attention with unusual hobbies. Use it if you think it fits with the presenter's topic. For example, you can mention a COO's bee farming by showing the parallel with managing project team members.
You should reveal an incident, involving the presenter, that reveals her qualities. Again, the idea is to show how the presenter's handling of the event fits with the topic and audience.
Your role is to create a relationship between the speaker and the audience. That means you should not dwell on yourself and you should be brief. Make sure to properly welcome the presenter using applauses, if suitable. Greet the presenter with a handshake. (If it's cold and flu season, a fist bump is a great alternative.) When the speech is done, you should thank the presenter on behalf of the audience. Take time to point out something you found memorable in the presentation.
Your introduction will set up the presenter and the audience for a great event. Don't underestimate its importance. After all, we need all the help to influence stakeholders positively.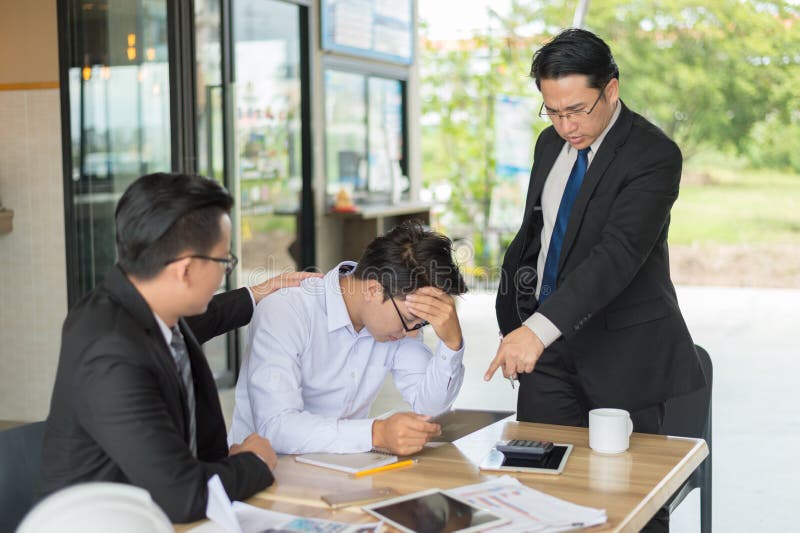 Do you have stakeholders who don't believe in your project? If so, be prepared: you must sell them your project. You are the salesperson and your product, the project. Let's investigate sales communication techniques to help us get people on board the project.
You first need to get their attention. You can certainly use a question to pique their interest. I prefer to use a short, surprising statement. Years ago, I was working on implementing drug information systems for Canadian provinces and territories. When someone would ask me what I did I would reply that I helped make drugs safer. That would usually get an arched eyebrow or two.
You now have their full attention. What now? Start asking questions that the audience or person must answer with yes. Do you want to give your customers a better experience? Yes. Do you want the worker's morning commute to be safer? Yes. By using questions that line up with their beliefs, you will generate interest in your project.
Now your audience is interested. The next step is to show how your project will improve the customer's experience or make driving safer. The trick here is to not focus on the features but rather the benefit. It's not about the faster CPU, it's about time with your children. It's not about the road surface, it's about the saved lives.
You must present your stakeholders with a unique selling proposition. Tell them how your project will result in a specific benefit. Explain why your project is the only one that can deliver that benefit.
After getting their attention and generating interest, you should by now have created a desire for your project.
Feel free to use sales words like you, discovery, safety, help, new, money, prove, love, easy, results, save, and guarantee. You need to paint a picture in your stakeholder's mind. The person should associate your project with pleasant thoughts.
By remaining sincere and enthusiastic, you will make your project a tangible advantage for the stakeholder. That is what the art of selling is all about.
Does your project generate excitement and enthusiasm in your stakeholders? As a project manager, it is important to infuse people closest to the project with commitment, engagement and interest. You should uplift the people around yourself.
It should come as no surprise that influencing stakeholders requires planning. Specifically, you need to determine the spirit and mood of the people you wish to affect. One you have an appreciation for the audience's emotional status and its values, you also need to understand the people's beliefs.
Build on the audience's values to lead them towards the intended goal. To truly get them on board, you will want to encourage the audience to change by adding meaning to how they feel.
By understanding and supporting your stakeholders' feelings and beliefs, you will lift their spirit. Uplifted stakeholders help you manage the project effectively and efficiently.
Have you ever been asked to say "a few words" to a team?
If you have been a project manager for more than three months, I suspect the answer is an unqualified Yes! You likely were not given any advance notice nor, even, the topic of these few words.
Speaking on a subject without notice may seem daunting, even fearful. There are ways for you to prepare for unprepared speeches.
You need to be an avid reader. You should read on a wide variety of professional and personal subjects. This should include the study of other speakers. This will give you a well-rounded approach to speeches. You will have information at your fingertips. You will also be able to focus on the broad picture.
When preparing mentally for your just-in-time speech, focus on the occasion and what you know. Decide what structure you will use for your speech. Examples include
Past, present then future
Before and after a specific event
Approaching the topic from different viewpoints
State the problem or opportunity then suggest a solution
Consider different levels of influence, for example, local vs. national vs. global.
As project managers, we pride ourselves on planning for most eventualities. Consider planning for the eventuality of an unknown speech. By carefully implementing some mitigation, you can successfully turn this from a negative risk to a positive opportunity.
Photo by Kane Reinholdtsen on Unsplash
We understand that projects cannot be undertaken without the necessary resources. We spend a large part of the planning and execution stages of our projects, acquiring and managing resources. It's no different when you must address your stakeholders.
Every time you present or share information, you must consider resourcing that activity properly. You need to focus on knowing your audience, supporting your points and using visual aids properly.
Try to find out as much as possible about your audience so you can choose the correct approach to your presentation. If you have a stakeholder register, consider tracking the following information for this purpose: age range, occupational status, economic status, educational background, political orientation and, even, leisure activities. Please note that the intention is to capture your perception of this information. Use approximate, rather than absolute, values for these categories. You don't want to worry about running afoul of privacy requirements. Knowing your audience allows you to aim high enough to not be boring but low enough to be understandable.
Your delivery will hinge on the quality of what you present and your ability to communicate the knowledge. Consider gathering the following material while preparing your material to support your points: definitions, descriptions, explanations, facts, authorities. (You use authorities when you lack facts. Authorities express expert opinions. Don't rely solely on authorities to make your point.)
Used properly, visual aids can enhance your presentation by dramatizing your point, adding visual interest, and focusing the audience's attention. Visual aids help with the listener's understanding and retention. You should consider whether flip charts, handouts or a PowerPoint would be suitable with your delivery.
Flip charts are inexpensive and simple to use. You can prepare the sheets ahead of time or fill them out as part of your presentation. Flip charts work best with small audiences.
Handouts are also inexpensive but can be use with any size audience. Consider giving your listeners a copy after the presentation as a reference and refresher.
While ideal for any size audience, PowerPoint presentations do require the necessary equipment – computer, projector, screen - be available and set up.
Remember that each presentation, speech or talk needs to be properly resourced. Learn as much as you can about your audience so your points can be properly supported and use visual aids to enhance understanding.