Viewing Posts by Sandra MacGillivray
We often think of risk management as primarily a technical project management discipline, but the last decade of research from the Construction Industry Institute (CII) paints a very different picture. Implementing formal risk management practices, with an intentional focus on maintaining team alignment and establishing a culture of transparency and trust, is critical to achieving predictable performance in capital projects.
Cultural and human behaviour factors have a significant impact on the effectiveness of our risk management practices. It is simply not enough to have a well written standard operating procedure and a great risk register template. When we equip our project leaders to address both cultural and human behaviour factors, formal risk management becomes a game-changer to achieve predictable project performance.
The Challenge
It takes tremendous skill to consistently deliver a large portfolio of capital projects that meets the expectations of your sponsors. Predictable project performance is the name of the game.
"Do what you say you will do."
For capital projects, predictable performance translates into "on time, on budget, at the required level of quality, and delivered safely."
The Construction Industry Institute (CII) has studied predictable project performance extensively. Team alignment is the most influential factor, and a key component of maintaining alignment is transparency and trust among your project stakeholders1 .
One of the biggest derailers of team alignment is when transparency and trust are compromised. For example, when a team member doesn't share their knowledge of a challenge or risk that could have a negative impact on the project, team alignment and ultimately project predictability suffers.
In a world where every Project Management Professional (PMP) is educated in risk management, how does this keep happening to our projects?
Do team members intentionally keep secrets?
Are project leaders suppressing their voice?
Is there more at play if we look deeper?
You Can't Manage a Secret
It was a pivotal moment for me this summer when Alan Mulally, former CEO of Ford, shared his turnaround story at the Global Leadership Summit in Chicago. Mulally explained how he arrived at Ford in 2006 when the company was fighting for its life. Changing the product line or the organizational chart wasn't going to save the company. He had to tackle a deeply ingrained cultural issue. "You can't manage a secret," were Mulally's words.
When he first started, he shared that his weekly meetings with divisional chiefs walked through management dashboards that were lit up with "green" status updates. It just didn't add up for Mulally. How can there be no problems that his leaders were willing to acknowledge when they were forecasting a $16B loss? The culture at Ford had evolved such that leaders buried problems. Ford couldn't solve those problems until their leaders stopped living in fear that the company will shoot the messenger.
My first co-op job in University taught me that valued employees don't bring problems to their manager – they bring solutions! As an individual contributor, this is a rational principle that serves us well. But as the size and complexity of our responsibilities increase, so do the problems and risks that we have to manage. Herein lies the challenge with risk management in capital projects. Complex projects have complex risks, and we can't realistically address many of these risks without collaboration from the diverse group of experts that form our "project team".
Just like Mulally had to tackle Ford's cultural issue, as project leaders we need to establish a culture that is accepting of risks and changes. If we want to improve project performance, our stakeholders must feel safe to identify risks, and confident that and we will not shoot the messenger.
Summary
If you are focused on achieving predictable project performance, formal risk management can be a game-changer. However, the greatest impact requires a leadership commitment to place an intentional focus on maintaining team alignment and establishing a culture of transparency and trust.
Reference
1. Construction Industry Institute, "Four-casting for Early and Accurate Predictability," Implementation Resource 291-2, 2013.
When it comes to mixing O&M teams and capital project teams how can you promote goal alignment and performance focus?
In industrial facilities, small capital projects (under $10M) are largely undertaken to address compliance requirements (health, safety or environmental), planned equipment replacement, or plant modifications that will achieve a process improvement or de-bottlenecking. This means Operations or Maintenance are often the project sponsors for small projects.
The Challenge
One of the biggest challenges facing small projects is facilitating productive communication around scope requirements as a project transitions from an 'identified project' by Operations & Maintenance (O&M), to an approved project, managed by a project manager or project delivery team.
O&M teams are usually under tremendous pressure and time constraints. They appreciate that a project team needs clear scope requirements, but often find it difficult to know just how, or in what format to best communicate.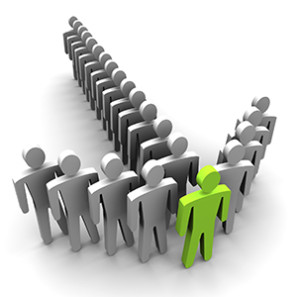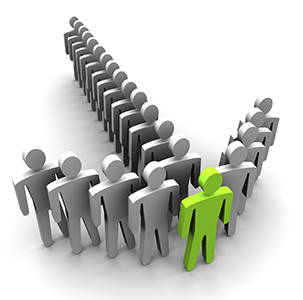 Align O&M and Project Management
Small capital projects are quite different from routine maintenance activities so communication gaps can be a serious problem. Small capital projects:
have more stakeholders; along with operations and maintenance, there's project management, engineering, external consultants and contractors, and sometimes more.
require careful coordination with existing operations, and other ongoing projects at the same site.
are funded out of a capital budget, and usually have a different approval process.
So what can be done to align project teams and O&M so that everyone achieves their goals?
PDRI for Small Industrial Projects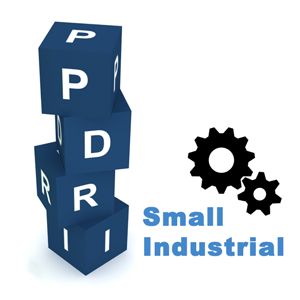 One of the best methods for aligning stakeholders is to take a systematic approach to defining scope. The Project Definition Rating Index (PDRI) is an excellent methodology for facilitating communication around project scope requirements and making sure all stakeholders have a voice. PDRI is a collaborative process that involves all major stakeholders working together to identify gaps in scope. Once these gaps are identified, project teams can take appropriate actions to reduce risk during front end planning.
Traditionally PDRI has been viewed as a great process for large and mega projects, but not appropriate for our typical small projects in an industrial facility. PDRI was a lot like using a sledge hammer to drive a tack – overkill!
The new PDRI template
Last year, the Construction Industry Institute (CII) published a PDRI template to address the specific scope definition needs of small industrial projects. (They also released a PDRI for Small Infrastructure Projects template in August 2016).
We've had the pleasure of working with a number of clients to introduce this Small PDRI template and the sessions have shown tremendous results as a way to bridge the gap between the project sponsor (Operations & Maintenance) and the project manager.
How does PDRI help bridge the communication gap?
The ideal time to conduct a first PDRI session is when a project manager has been assigned, and the project is transitioning from O&M to the project team. Clear definition and communication of what is in and out of scope is critical. A PDRI session can be conducted as part of the project kickoff meeting, and requires no more than two-hours.
Of the 41 elements in the PDRI for Small Projects template, we've seen the most productive discussions with O&M come from the review of the checklists for these scope elements:
1. Project Objectives Statement
This element focuses on ensuring there is a clear understanding of why a project is being performed, and what its value is to the organization. This discussion helps project teams gain clarity on the primary business drivers, especially with reliability-driven projects.
2. Project Strategy & Scope of Work
The focus is on development of a scope of work that supports the project objectives. When discussed at the project kickoff, it helps in early identification of all the interface points and coordination efforts that will be required with operations, owner staff, and other projects that are ongoing at the site.
3. Piping & Instrumentation Diagrams (P&IDs)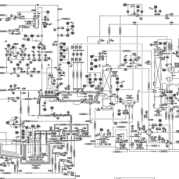 P&ID
An open discussion with O&M on the their first-hand experience with the accuracy of existing P&IDs can be very informative for the project team. Accuracy of as-built diagrams is one of the biggest risk areas in industrial renovation and revamp projects.
4. Shutdown/Turnaround Requirements
This is often the first discussion the stakeholders have had on the scope of work that can be completed prior to, during, and after any required shutdown/turnaround for the project. A better upfront understanding of the project's potential impact on operating facilities, and hazardous working conditions for workers helps the project team better develop the project scope.
5. Project Site Assessment
Even before site assessment activities have been initiated, operations and maintenance can provide tremendous insight on existing conditions that they know could be an issue. We've captured more comments from this element than any other element so far. This discussion goes a long way to eliminating late surprises in the planning process.
Summary
If you're looking for ways to align communications between Operations & Maintenance and your project teams, PDRI for Small Projects is worth checking out. It offers an opportunity to adopt a mature process for assessing scope definition (20 years of history) using a fit-for-purpose PDRI template for small industrial projects.
What is the leading cause of capital project cost & schedule overruns?
The undisputed answer the world over is poor scope definition. Check out this infographic detailing the 10 commandments of front end planning based on CII's implementation resource, "Front End Planning – Break the Rules, Pay the Price." Each of these 10 practices are proven ways to improve scope definition during front end planning.

What is Team Alignment?
Managing projects is challenging. My first hand experience has been that the most challenging aspects of project management are more behavioral than quantitative.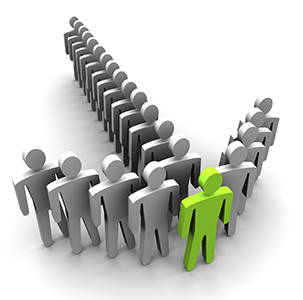 Alignment in Front End Planning
Proper team alignment, starting in front end planning, is proven to positively affect behaviors and help you lead a team focused on a common project objective.
The Construction Industry Institute (CII) defines alignment as the condition when project participants are working within acceptable tolerances to develop and meet a defined set of project objectives. People, not only need to work together, you have to ensure the team has exactly the same vision of what the objective is and how you, as a team, are going to successfully achieve that objective.
Though the sample size is small, a recent survey we ran showed that team alignment of key stakeholders is a common problem.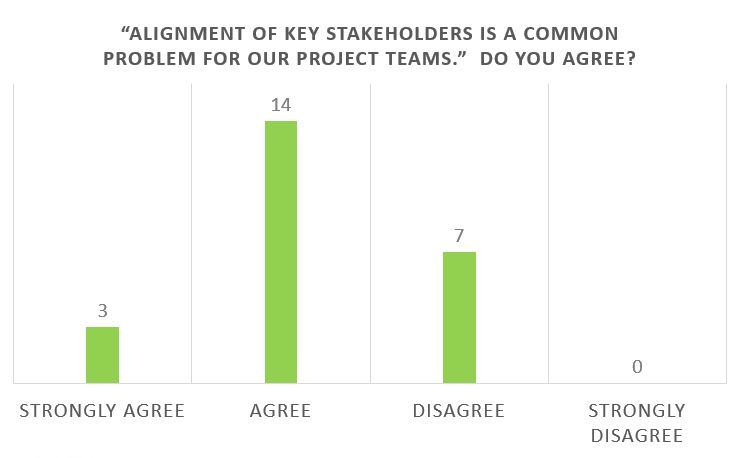 Barriers to Project Team Alignment
This not uncommon. The idea of alignment is simple enough, but the complexity of the conflicts and barriers project teams face can make achieving alignment very difficult. Some of the most common barriers experienced during front end planning include:
Cooperation among specialists. Specialists tend to take off and "do there own thing". Many capital projects are highly reliant on specialists, and it is a careful balancing act during front end planning to avoid having specialists quickly head down a narrow path that lacks coordination with other team members.
Decentralized decision-making. More and more project teams are in geographically dispersed locations. This calls for increased need in coordination. Without it, we end up with conflicting decisions and the classic "one step forward, two steps back".
Multiple stakeholder groups. Complex relationships including joint ventures and public-private partnerships increase the likelihood of conflicting stakeholder objectives for the same project.
Compressed project schedules. Our required completion dates are usually driven by external factors that are outside of the project team's control. Pressure to reduce the time to value on a capital investment frequently leads to decisions such as:

overlapping project phases,
concurrent engineering,
and other innovative approaches to crash the schedule.
Have you experienced any of these challenges?
The Alignment Thermometer
Often project alignment issues start in front end planning, as we try to bring a diverse group of stakeholders together. The Alignment Thermometer was developed by CII to address this challenge.
There are 3 phases and 3 logical application points to apply the Alignment Thermometer tool in Front End Planning.

The Thermometer can be used by projects teams by taking the first 5 minutes of a team meeting to have team members answer a short 10-question survey. This will provide a quantifiable measure of team alignment and identify the specific areas of disagreement that need to be addressed.
Each of the 10 questions in the survey correlate to CII research findings on the top 10 issues that have the greatest effect on team alignment during front end planning. As an example:
Are stakeholders appropriately represented on the project team?
Is project leadership defined, effective and accountable?
Is the priority between cost, schedule and project quality features clear?
The results are tallied and give a current "temperature" on team alignment. It will help you quickly measure if your team is:
Comfortable, and on the road to success,
At a level of discomfort, and issues need to be addressed, or
Working a stressful environment, and unchecked will likely lead to failure
As you move through the Front End Planning phases from Feasibility to Concept, your team size normally grows. With new team members coming to the table, we must ensure we maintain alignment around project objectives.
It's a similar scenario as you move from Concept into the Detailed Scope phase. The team size will grow again, and clear roles and responsibilities become even more important. Again, using the Alignment Thermometer is a great tool to ensure the team is working together in a way that will increase the likelihood of success.
Several additional alignment tools can be introduced at this step including:
Team building resources,
The Partnering toolkit,
Team leadership tools, and again,
The Alignment thermometer
Are you facing uncertainty aligning your project team members and stakeholders? For more information on achieving alignment in Front End Planning here's a link to a recent whitepaper: